I have three identical build threads on three other forums that I started all the same day, July the 25th of 2006.
For the full thread from the beginning,
here it is on YotaTech
.
It would be to hard to copy it all here, so I will condense this and list some of the mods, then continue to update this when I do the others.
Using Streakerfreak's format to list the mods.
All off my mods are also listed on my website in my sig below, and here is a direct link to the mods.
You need Flash installed, as my table of contents is Flash driven.
http://www.pnw4runners.com/fjc/mods/modindex.htm
Make: Toyota
Model: FJ Cruiser
Year: 2007
Color: Titanium Silver
Engine: 4.0 V6
Trans: 5 speed automatic
Modifications & Additions:
* Bentup rock sliderz
* Cobra 29 Nightwatch CB radio, Firestik II 4' antenna, and serial # 6 Bandi mount
* Cargobox that was made for my '91 4Runner, but fits the FJ just fine.
* Powertank 10 lb model
* Lund Vent Visors, in channel ones
* Maglite installation
* Toyota high pitched horn to accompany the stock one
* ARB bumper, IPF foglamps, OME lift (heavy duty up front, medium duty back aft), Warn XD9000 winch, Winchline's synthetic winch line and safety thimble.
* Inchworm elocker guard
* Ramsey wireless winch control
* Ellis Precision custom battery hold down bracket
* Magnaflow 11226 muffler hooked to stock pipe
* Pioneer AVIC-D3 headunit with DVD navigation, Focal 165v2 component speakers, Alpine PDX-4.100 amp, Infinity Kappa 3.27f rear speakers
* ARB fridge/freezer
* Custom 12v Bluesea fusebox and dual 12v plugs for 12v power anytime
* ******** Cepek Mountain Cat mud tires sized at 285x70x17 mounted to Pro Comp 7089 wheels
* Hi-lift jack, and Hi-Lift Handle-All, four tools in one (shovel, axe, pick axe, sledge hammer)
* Fourtrek Hi-Lift mounts mounted to the ARB bumper
* Halguard HG250R fire extinguisher (clean agent, safe for electronics)
* Kidde fire extinguisher for other types of fires outside of the vehicle
* Total Chaos upper control arms
* Dual battery setup
* Springtail M-Packs and rack
* Safari snorkel
* Maggiolina AirLand medium roof top tent
* Camping Lab awning
Below are a few pictures.
Stock, the day I brought it home, and one of the hottest days of the year, near 100 that day.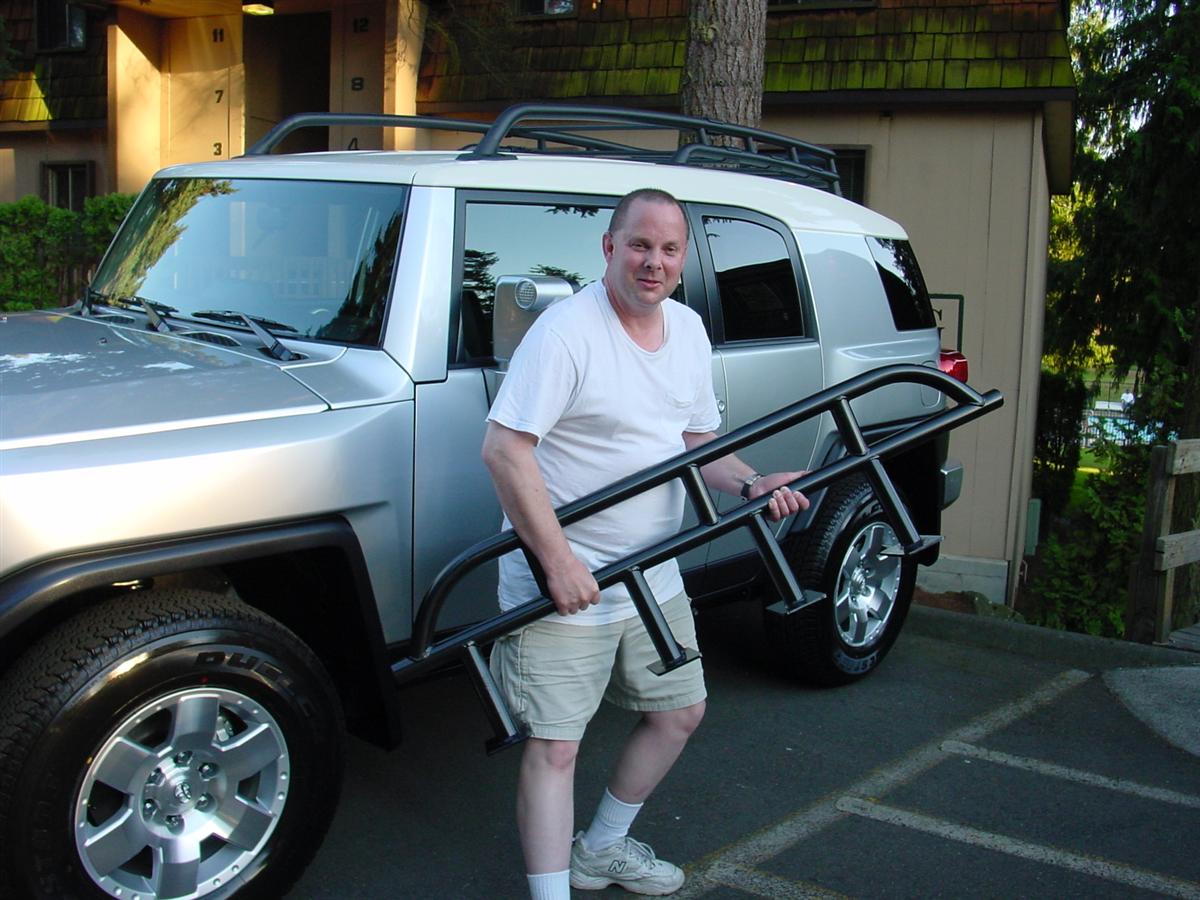 Did not stay stock for long, the old cargobox from the '91 4Runner was in the next day along with my Powertank.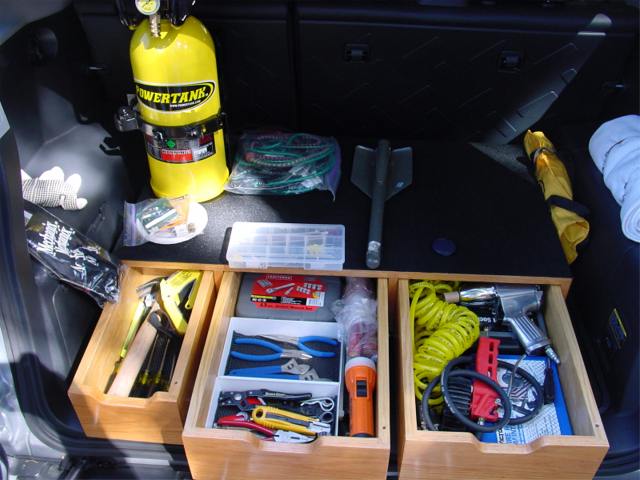 I customized the stock rack to hold my axe and shovel.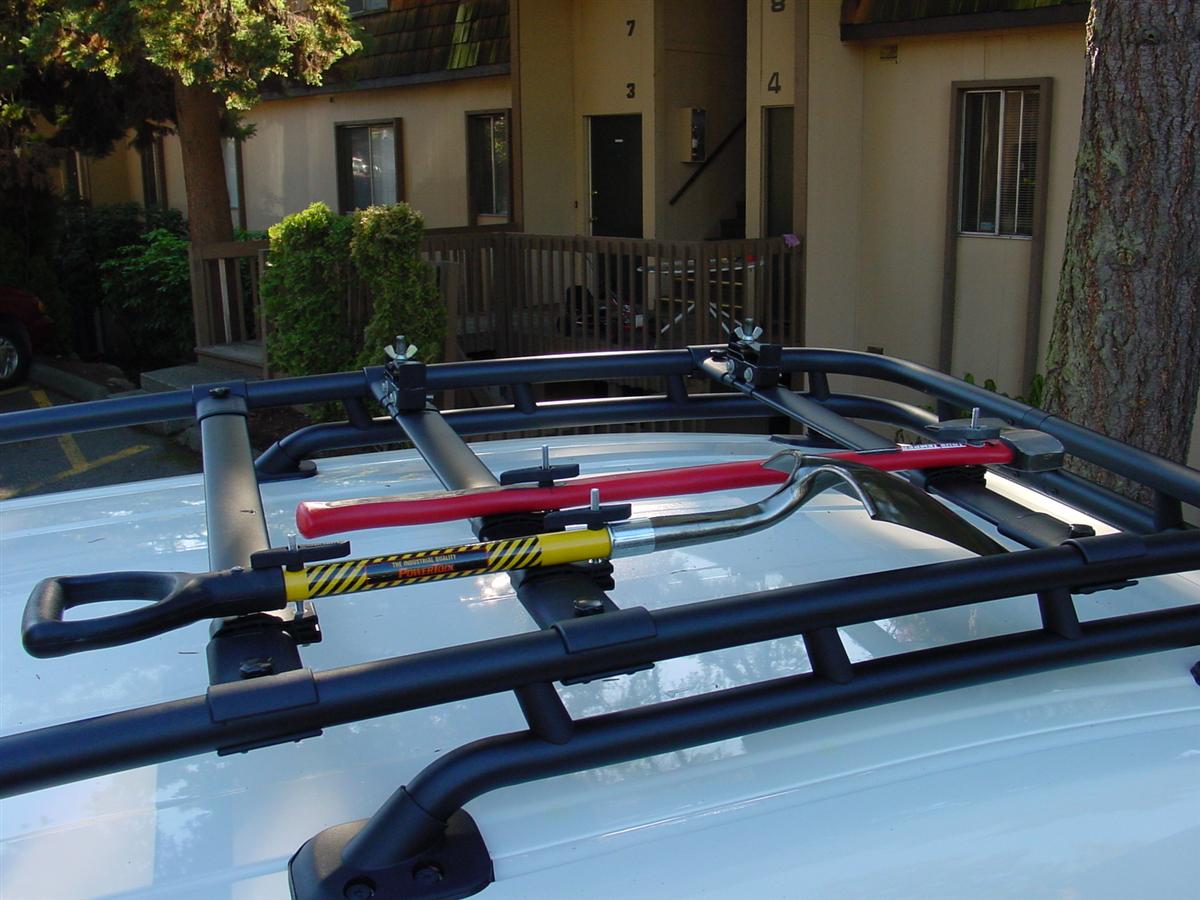 While it worked out great, I later switched to Fourtreks mounts on the rear of the rack.
However I do not have them up there anymore, I am now using the Hi-Lift Handle-All.
http://www.hi-lift.com/handle-all/index.html
It stows behind my seat full time in its bag.
Less of a fuss putting the other axe and shovel on the roof for a run.
I mounted the Hi-Lift to the stock rack via Fourtrek mounts also.
However later I moved the Hi-Lift to the front of the ARB bumper as seen further down in this thread.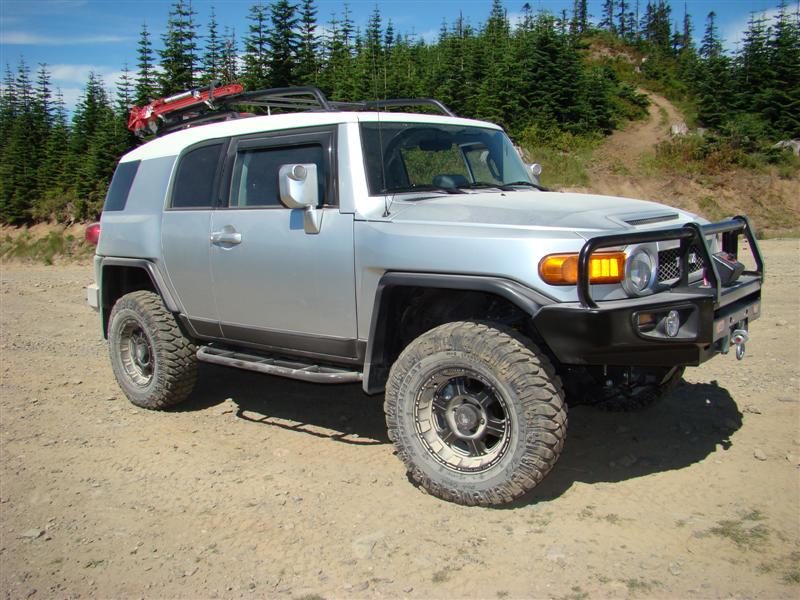 Pioneer AVIC-D3 DVD navigation head unit with iPod, Sirius support.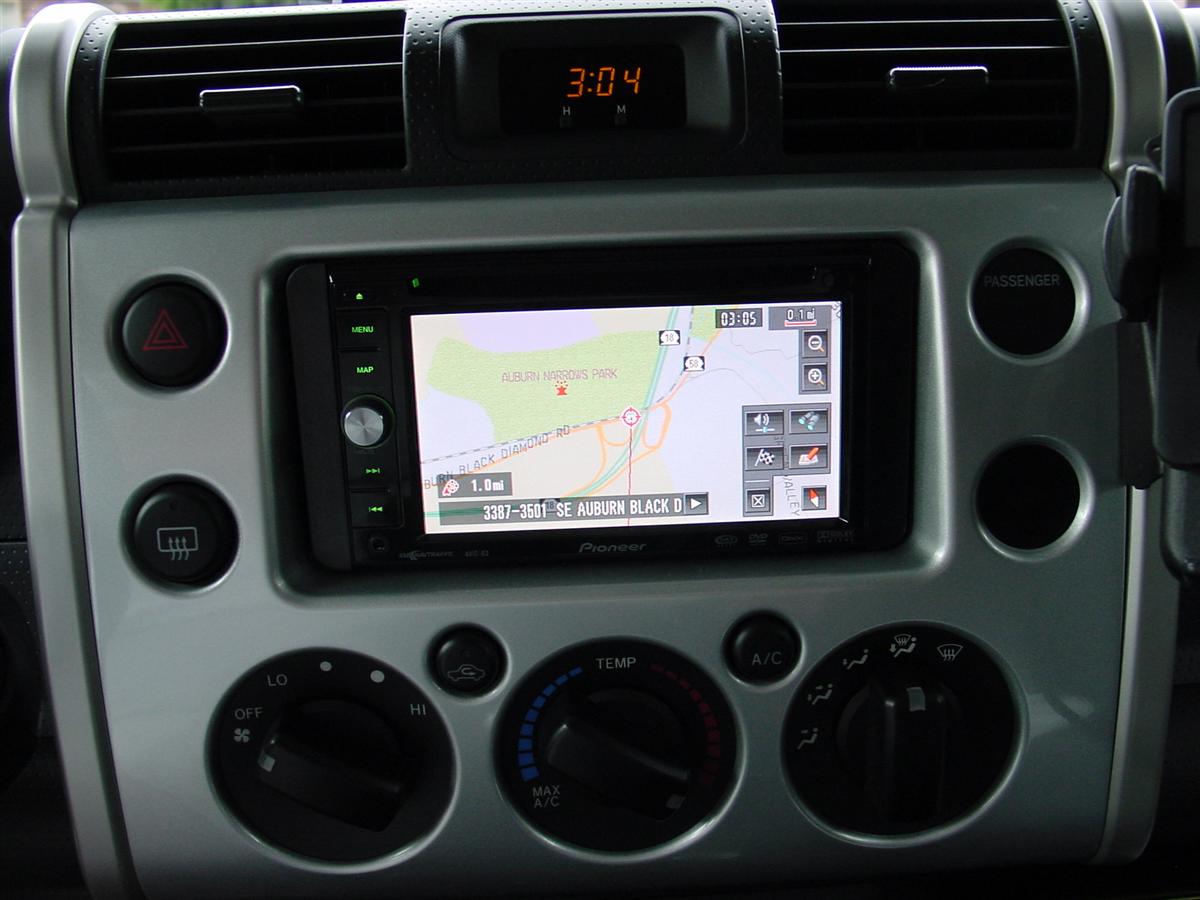 Dual 12v plugs in the rear live full time via Deep BlueSea fuse box.
Total Chaos upper control arms.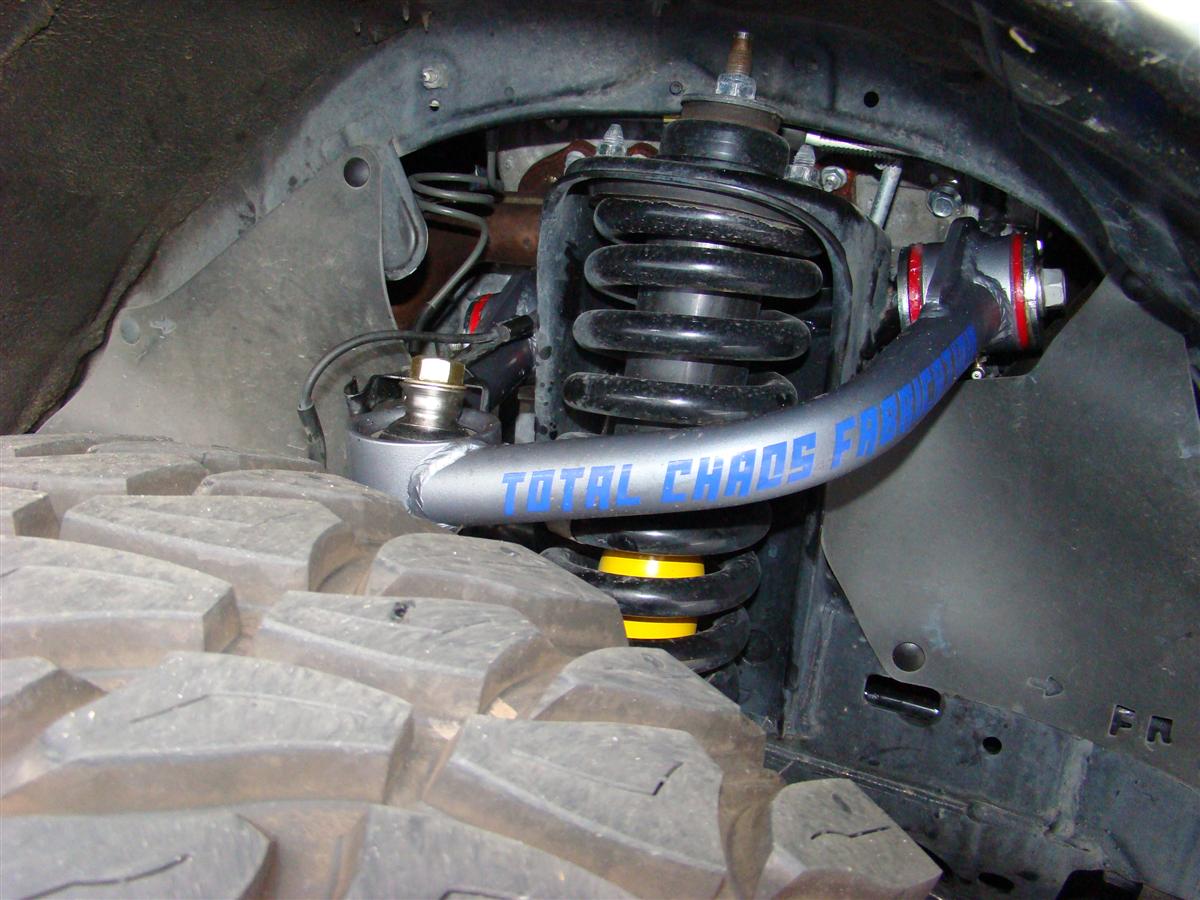 Dual battery setup.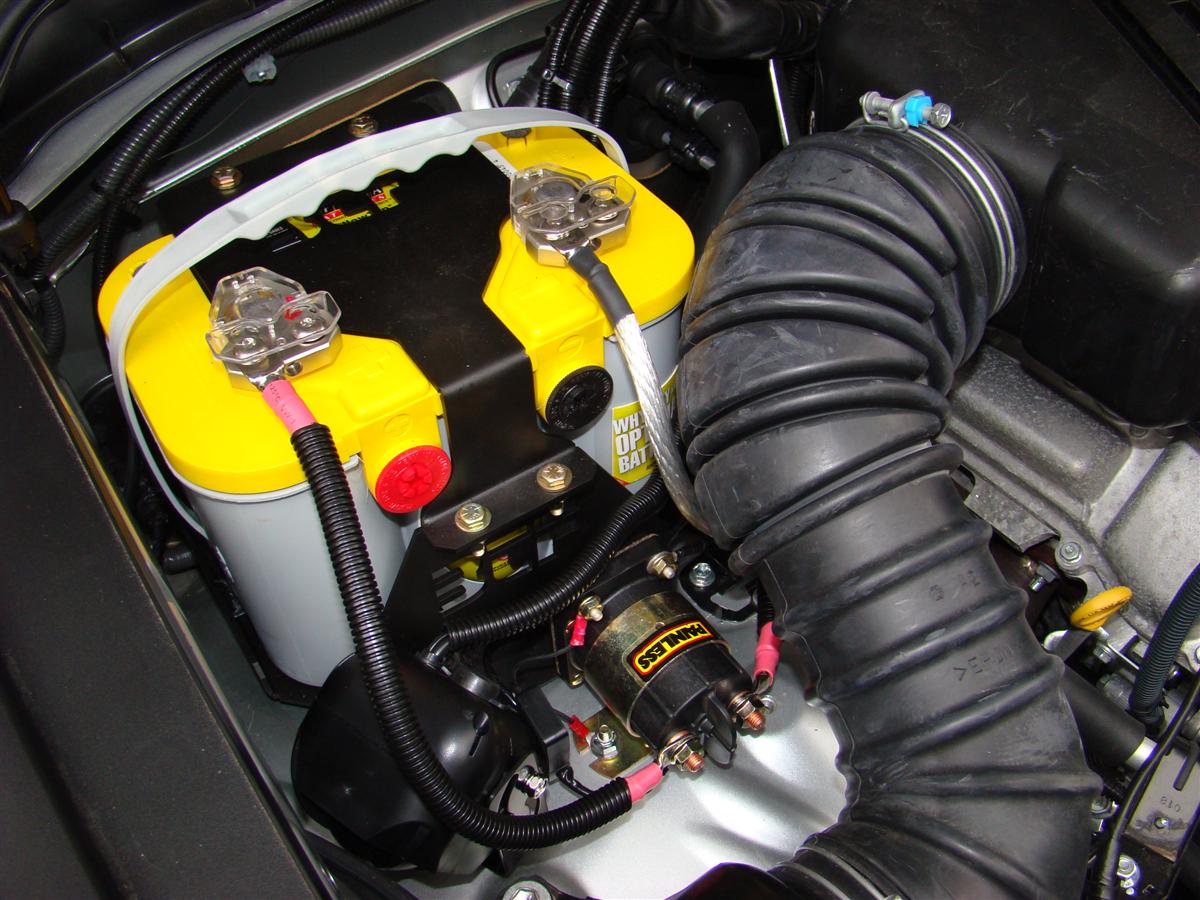 Last edited: