Pending Sale. Received deposit for vehicle to be picked up at the end of the month, is someone else is interested shoot me a message and I can contact you if vehicle isn't picked up.
2018 Jeep JL Rubicon
97,5xx mostly highway miles
1 Owner
Clean Carfax
$40,500
Located in Charlotte NC
Regular maintenance was done at mostly Jeep dealerships around the country other than some shops that were recommended to me.
New pads and rotors
Factory Options
Leather Interior
Trailer Tow and HD Electrical Group
LED Lighting Group
Uconnect® 4C NAV with 8.4–Inch Display
Jeep® Active Safety Group
Steel Bumper Group
8–Speed Automatic Transmission
Body Color Freedom Top® 3–Piece Hard Top
Body Color Fender Flares
Remote Start System
After Market Options
AEV Dual Sport Suspension
AEV Pintler Wheels
BF Goodrich KM3 37in tires
Rhino Rack Back Bone Roof Rack
Warn VR 10s winch
Camper Options
Full aluminum bed platform bolted to factory points
Bed is essentially full size, see attached measurements
Engel 45 fridge
WeBoost Cellphone range extender
Goal Zero 1500x with vehicle integration kit
The Goal Zero has 1500w of battery with a 2000w inverter, it is wired to the jeep and charges as you drive.
The stock rear seat and plastics and Alpine subwoofer are included
We built this Jeep while my wife was working all over the country for a few months at a time, it allowed us to explore destinations around the cities she was based in. There is a ton of highway miles on this rig, as we are Charlotte NC based and mostly worked out west, crossing the country 6 times and kept about a 300 mile radius for our adventures every weekend.
The camper has 2 portions that allow a stock looking wrangler to have a full size bed inside. First the front seat frames are out of a 2 door wrangler allowing the front seats to slide approximately 12 inches more forward. Second is the motorized fridge and storage shelf that allows you to put your feet under it. Having the bed inside allowed us to feel a bit safer inside as we always travelled solo. Some of the other key features are comfort, easy setup, stealth and emergency heat and AC.
Safety- You can lock the car while inside and get to driving without having to exit the vehicle.
Stealth- You sleep below the window line with nothing changed from the outside. The rain deflectors allow you to crack the windows open without making it obvious and the rear windows have nets to keep the bugs out. We spent many of nights at rest areas and various parking lots to allow us to get somewhere to adventure the next day. Never got knocked on.
Comfort- bed is inside, can get cozy on a rainy day. Power outlet inside allows you to make coffee or soup on a cold or rainy morning. With the seats forward you can prop up your pillow on it and comfortably lean back and sit up in bed. We usually chased the mild weather and having an electric blanket underneath us was all the heat we needed.
Storage- Typical use allowed us to put daily items in 2 bins on the parcel shelf next to the fridge that were easily accessible from the bed or the tailgate. There is plenty of storage underneath the bed as well. Camp items were kept in 2 storage boxes on the roof and all of the kitchen items were in the pull out drawer at the tailgate allowing easy fridge access and an out door kitchen that didn't have to be put away each time.
I removed our old foam mattress when cleaning the rig and for the buyer to see the setup more easily, I will purchase a fresh mattress pad and cut out a new mattress when I have a buyer, you will be able to enjoy it on your way home along with some fresh sheets.
This is not an overbuilt overland rig, it's a simple and very capable camper. Very comfortable for 2 and I slept like a king the few nights I spent solo in it. The camper was built with us in mind, we are 5'8" and 5'4" and can sleep very comfortably in this rig, I would not recommend it for someone who is too much taller.
This rig is awesome! Why are you selling it? We recently welcomed a baby girl in to the family so I built a van for us to enjoy. I would really love for someone to keep using it as a camper so I figured I'd try to sell it as is before putting the back seats in and keeping it.
Putting together a bigger gallery and a short video that I will add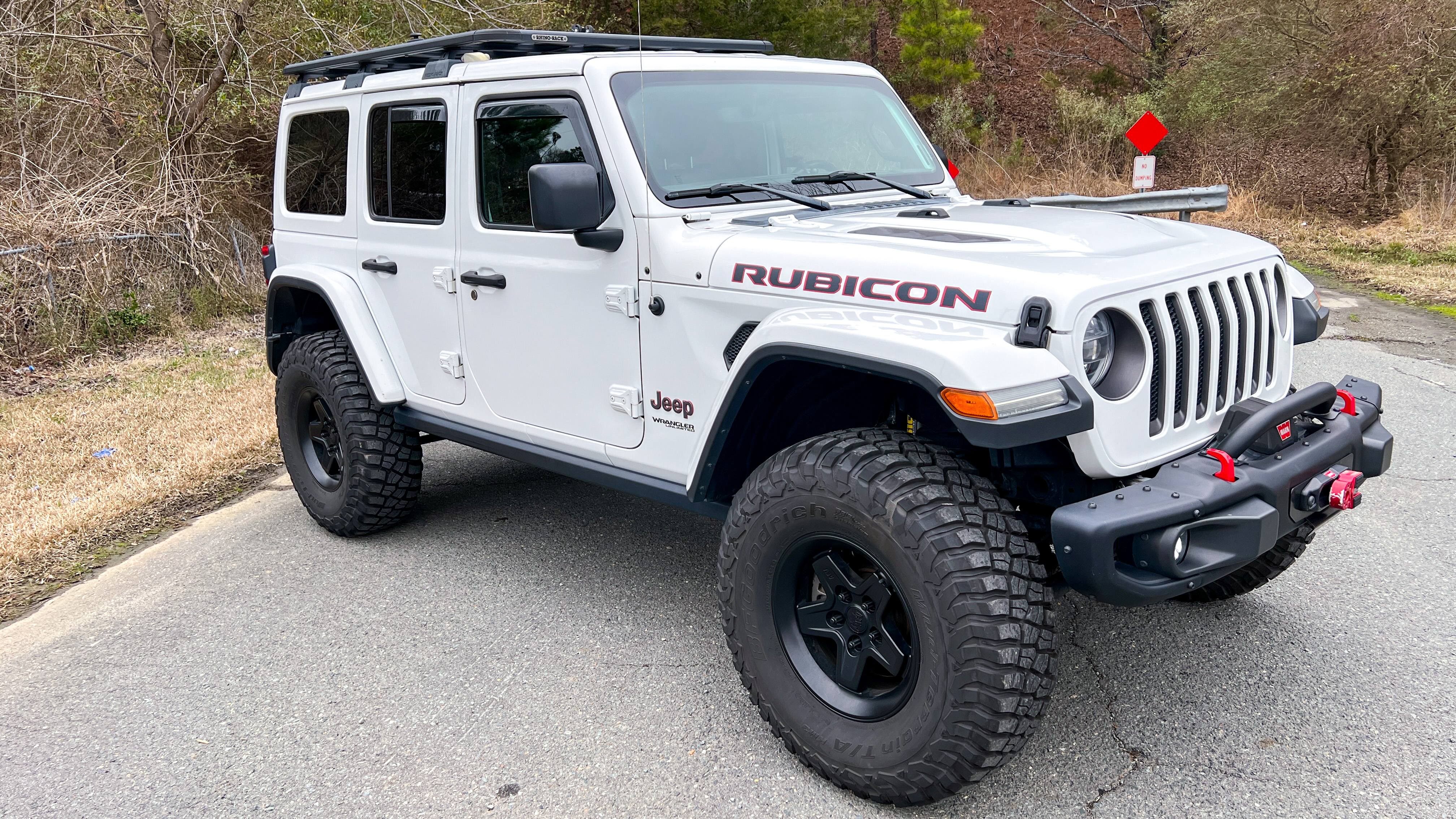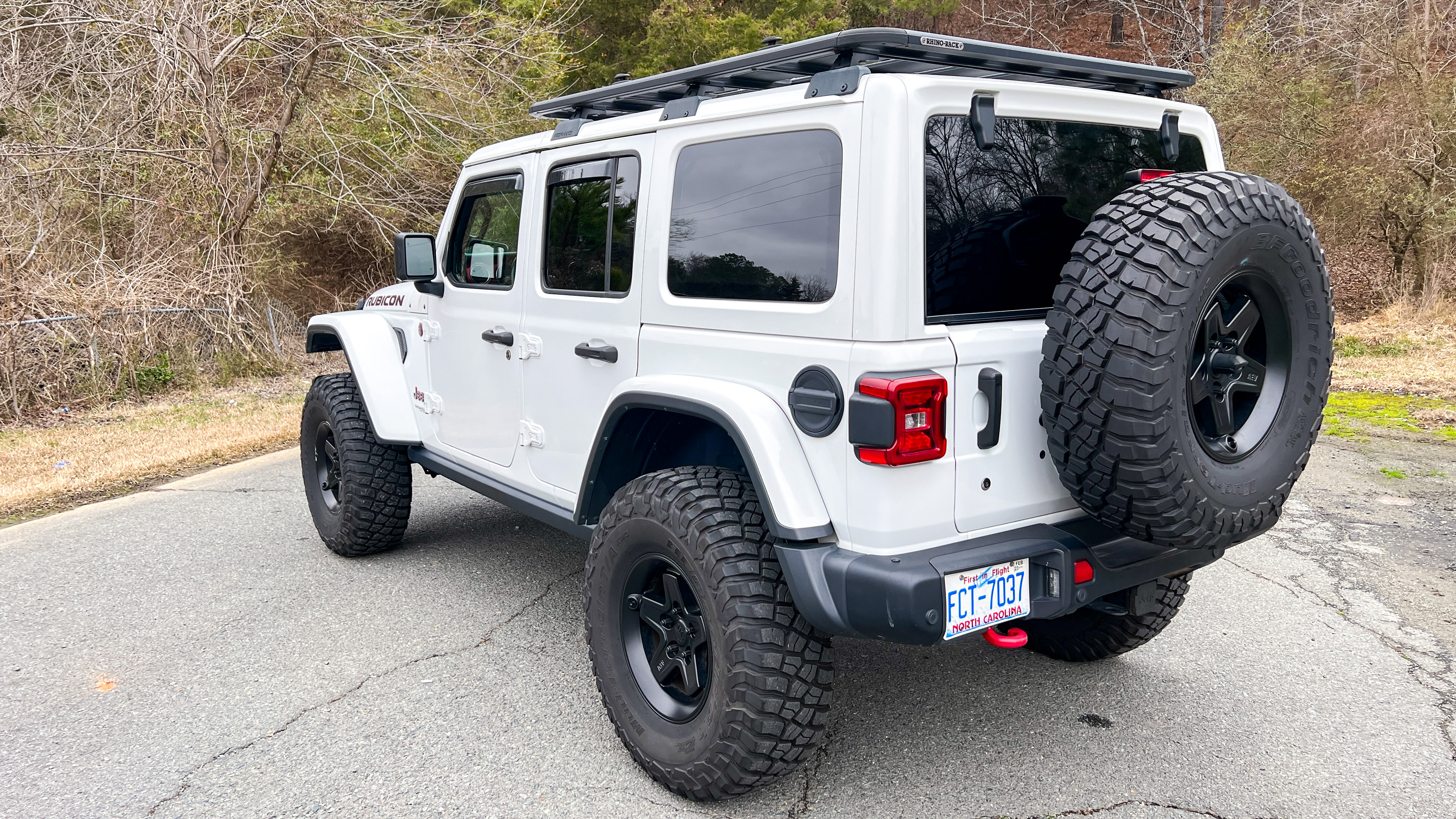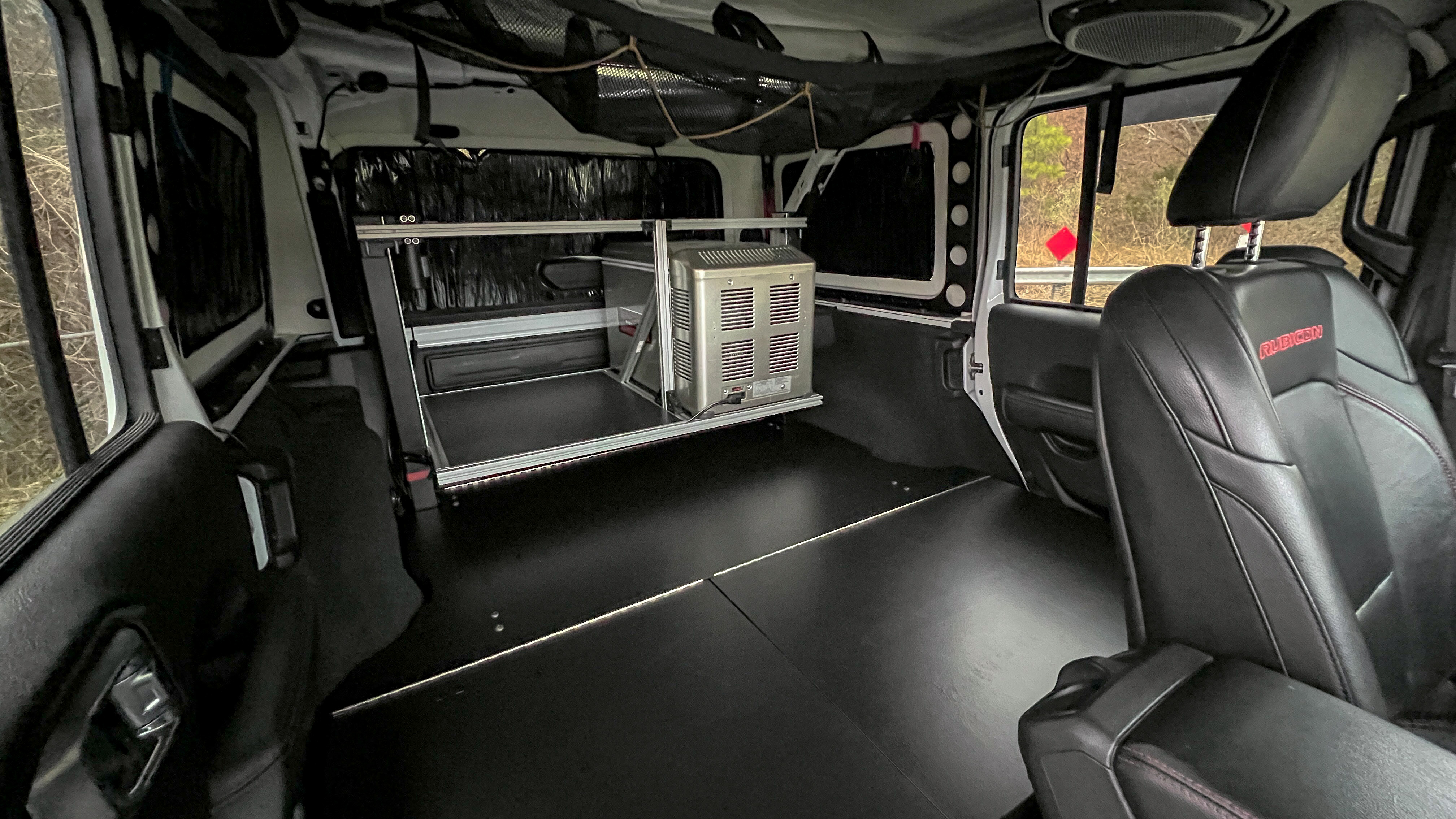 Last edited: