Well everyone we have talked about it off and on for some time. I have finally got around to getting some picks of the Oztent system with a few of the options they provide for it. Mike and I each got one a few months ago but we have been slammed and had very little time to use them. Today I went up to Croom Wildlife Management area and set up the tent to get picks for every one.
First I want to Thanks Oztent for making it really easy on us to get 2 of the RV-4 units shipped up From Australia. They handled everything and it only took about 14 days once they left OZTENT to get to our door. Four of those days were sitting at customs waiting for the U.S. shipper to get clearance. Oztent is working on getting a real U.S. distributor signed up so hopefully first quarter 2008 these units will be well stocked in the U.S. and readily available. There goal is a full U.S. dealer network in the not to distant future.
Two large boxes showed up well packaged but as usual beat up pretty bad. Both had actually been torn here and there but luckily nothing fell out of the boxes and everything showed up as planned.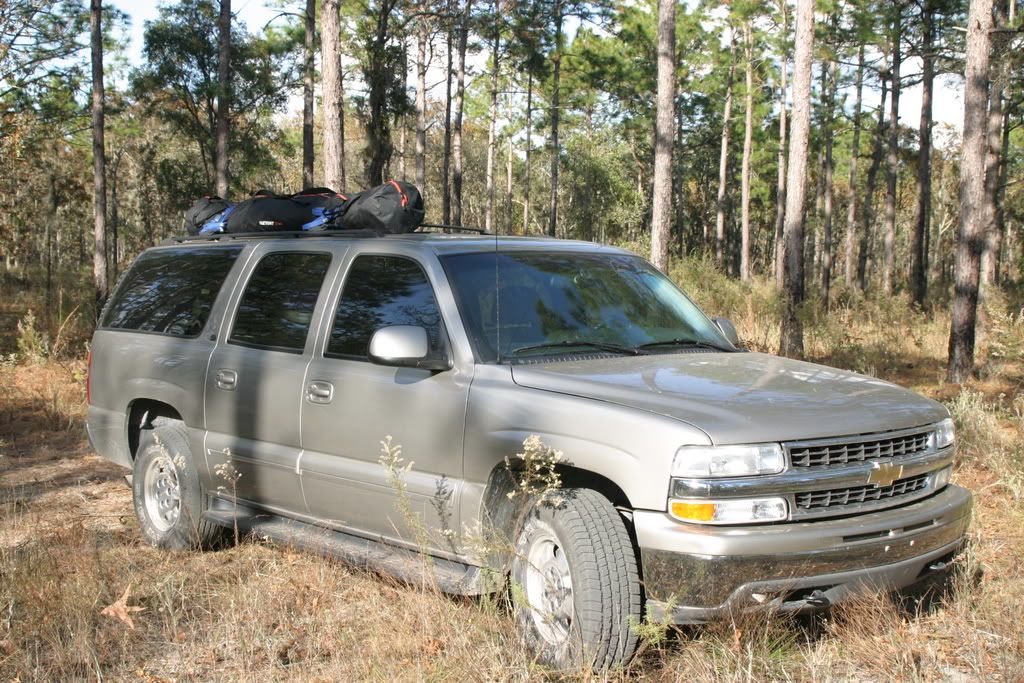 I loaded the Oztent on top of my suburban since I had the 3rd row seat in the back and it would not fit with out removing the seat. For most rigs the roof is where it will ride except for pickups where it will ride in the bed.
This particular RV-4 model weighed 48lbs on digital shipping scale at my office. So although not the light compact stowable tent you are used to it is still light enough to through on the roof rack with out killing yourself or adding a ridiculous amount of weight up top on the rig. Other units weight less, such as the RV-3 about 10lbs lighter, and they go down from there
Once off the roof it actually took me 45 seconds to get the tent up and another 30 seconds to put out the 6 basic stakes to secure it. This was by myself and only the second time I deployed it. For heavy weather there are a ton of other stakeout options which you will see later but to set it up in the late of night or in a rain the basic shelter is up in no time. They are very comparable to a roof top tent in set up time.
There are 5 steps to deploying the tent.
1: Take it out of storage bag.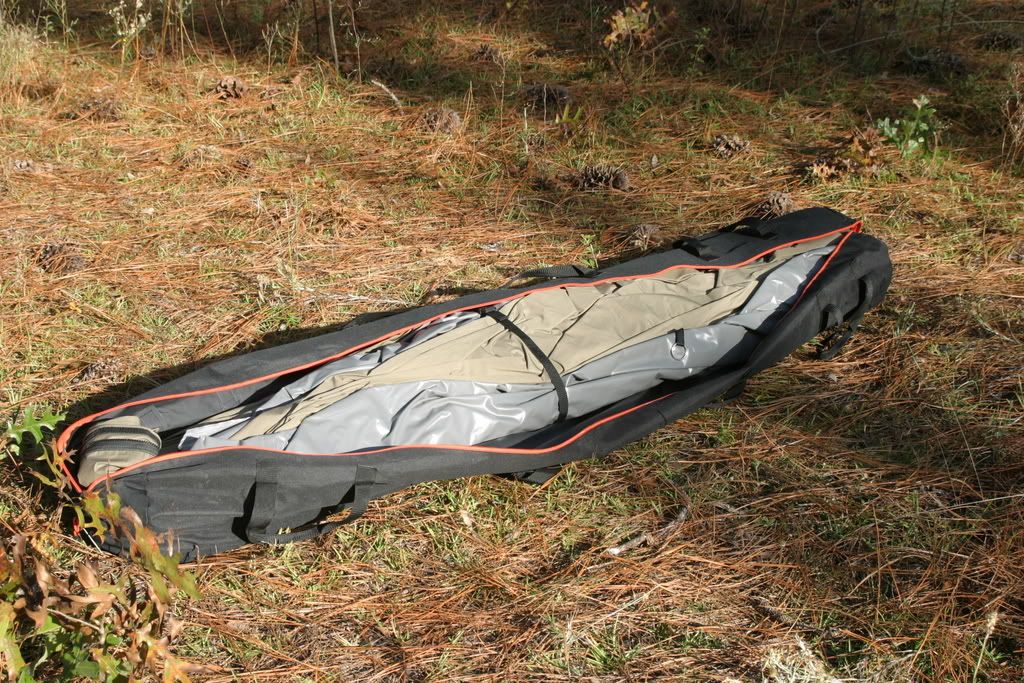 2: fold side "a" out.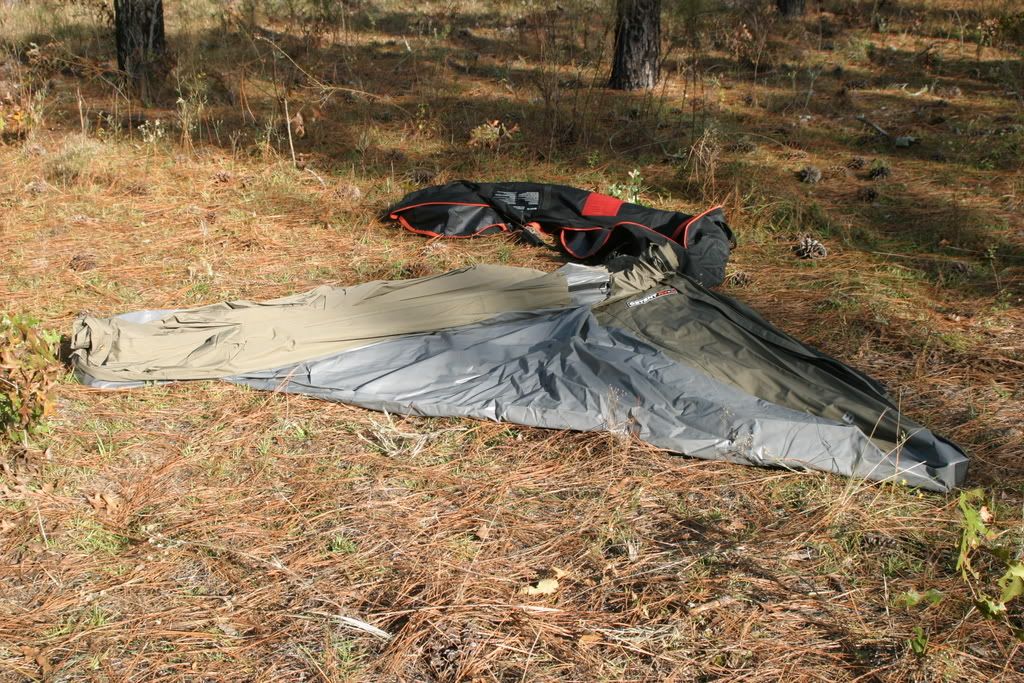 3: fold side "B" out
4: Raise the tent and "lock" the internal frame rails
5: stake out the corners and rear wall. 6 staked total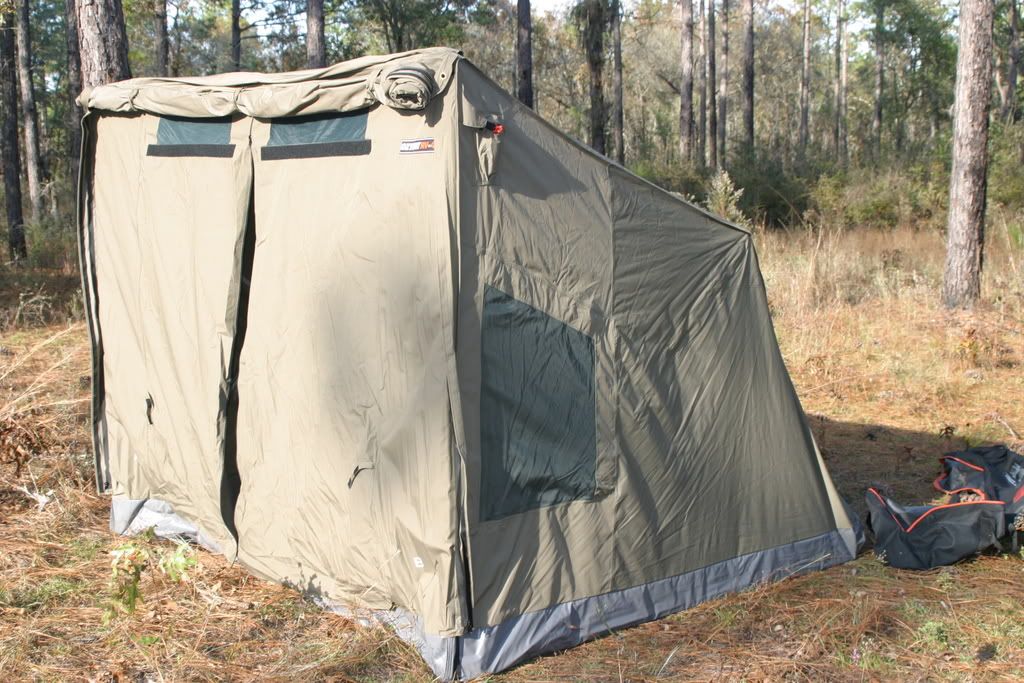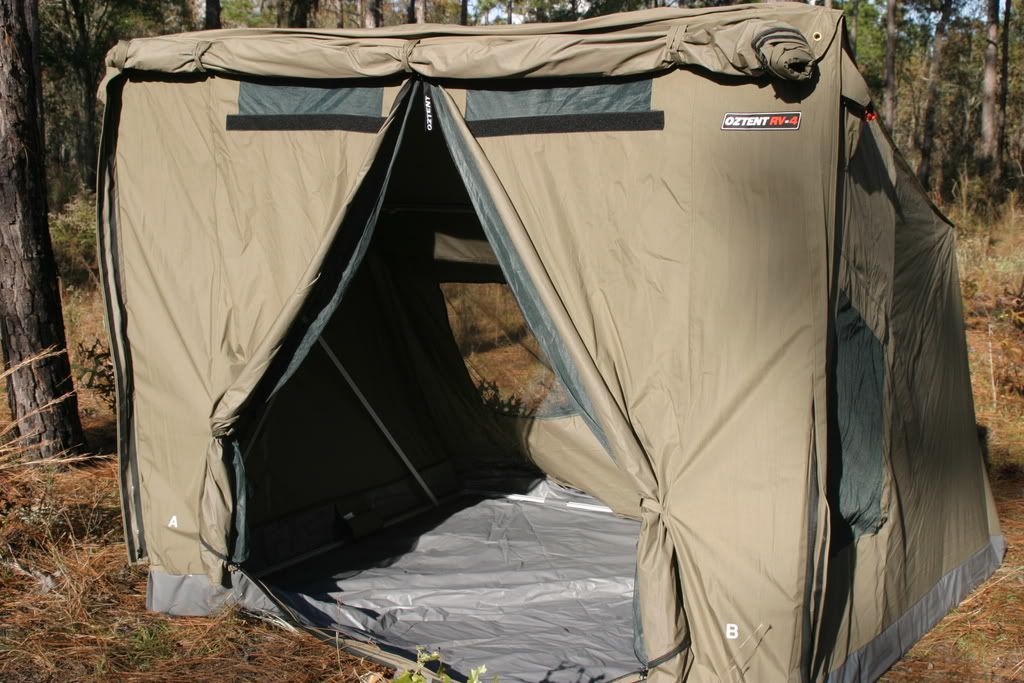 For a quick deployment in a storm or late at night to get to bed fast this is as far as I would go with the tent.