What else on the market that is between an ARB twin and Oasis electric air compressor? I have an ARB twin in my old Jeep and it is a good overall package, especially since it fits under the passenger seat and is decently quick with the 35" tires, but I've been wanting more lately. I run a 40" tire on my #LX45 and a 12V Puma compressor and while it works ok, I want more. The 12V Puma is a solid performer against the ARB honestly, but I am looking for something more.
The ARB twin is 4.68cfm at 30psi
The Oasis is over 10cfm at 50psi(!), but I admit the cost and size is hard to swallow.
What I am looking for is something between those two. It needs to be 12V in a rather tidy package and a solid value.
The only thing that has come up in my research so far is the Sherpa Big Air. Is that the only other option for an 12v electric compressor in this class?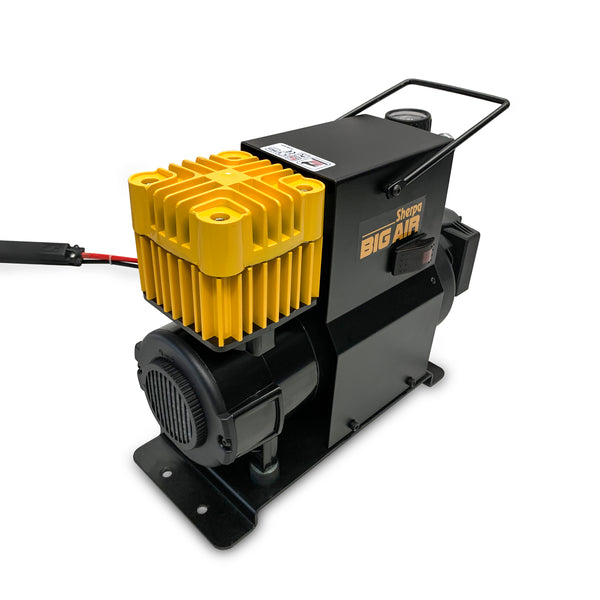 Sherpa BIG AIR SUV and truck Air Compressor. Available in 12V or 24V. Portable and Oil Free. Toughest 4x4 Equipment. Massive air flows. Pump up tires or use as an on board air compressor. Can be integrated with air tanks and pressure switches. Fast Shipping to the US.

sherpa4x4.com
The Sherpa is listed at 8.9cfm at 30psi which sounds in the ballpark for sure!
Note: Not interested in engine driven converted A/C compressors. I have already been down that road in the past and turned off.