Well, I might as well post my latest project.... The Patrol Box... aka... chuck box .... aka.... Camp Kitchen.
My camp kitchen stuff, in the past was thrown into a plastic storage box with all my other camping gear, insect repellant, sunscreen and other questionable toxic products. Digging through the box looking for a fork and knife is a pain in the MMM. I do enough camping to warrant a camp kitchen. I saved this project for the winter, freeing the spring and summer up for fabricating truck stuff... armor!
The project is being put together using wood thats been kicking around, taking up space, material meant for other projects, that never materialized. Some wood will be purchased to complete the project.
The finished Patrol Box dimensions will measure 40.0'' L x 17.5'' W x 20.75'' H, fits snug between my wheel wells in the back of my 04 Tacoma.
The project will house my complete camping kitchen, including my Coleman Stove and Dutch Oven.
Drawers will be made for spices, sugar, utensils, lighters, hand towels... ext.
Space for toilet paper and paper towels will be incorporated into the box.
Canned food section, possibly a mini bar, space for my propane and white gas single burner stoves (2), wash basin, soap.... and so on, will be accommodated, into the finished design.
The front and back panels will fold down to give me two surfaces for food prep and bar use.
This is one of the few projects, I didn't design on paper, pryer to building, kinda winging this one... LOL.
I am working off a design I found on the net-web. This guy and his boys, put a pretty nice box together. My design has different dimensions and layout but the concept is similar.....
http://scoutmaster.typepad.com/my_weblog/images/kamp_kitchen_003_1.jpg
http://images.google.com/imgres?img...box&um=1&hl=en&client=safari&rls=en&sa=N&um=1
Here are a few more designs....
http://images.google.com/imgres?img...box&um=1&hl=en&client=safari&rls=en&sa=N&um=1
http://images.google.com/imgres?img...box&um=1&hl=en&client=safari&rls=en&sa=N&um=1
http://images.google.com/imgres?img...=20&um=1&hl=en&client=safari&rls=en&sa=N&um=1
And one of the best designs, the famous Drifta Kitchens from Australia....
http://www.drifta.com.au/
Anyway this is what I have so far, Its in the layout stage right now, nothing is glued or fastened, just trying to figure out how it will all come together.
I'm thinking of incorporating a 12v RV water pump into a space in the box, with a hose going into a separate water container, at ground level (2 that I use for tailgate camping) fold out mini faucet for drinking water and wash basin. 12v extension cord from the trucks dual battery system to the 12v pump... (lofty idea eh?) I'll also incorporate a lighting system running off the 12v system, ideally LED strips. I'm currently researching hand crank / battery charge system for the lighting, kinda like my hand crank flash light... we'll see.
here's some pics....
Wood!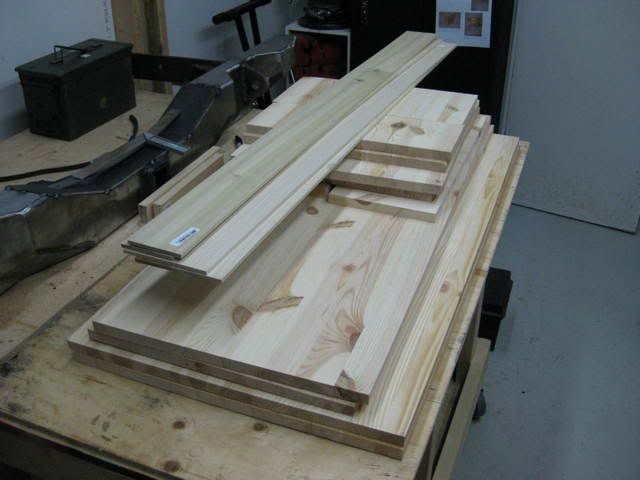 The camp kitchen stuff, some of it....
Figuring out how piece it all together....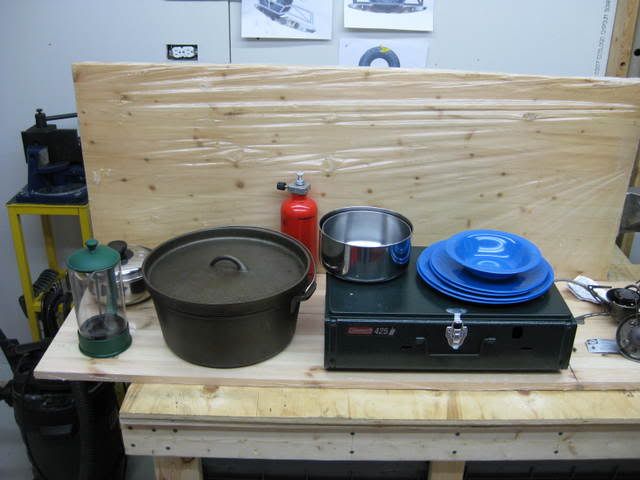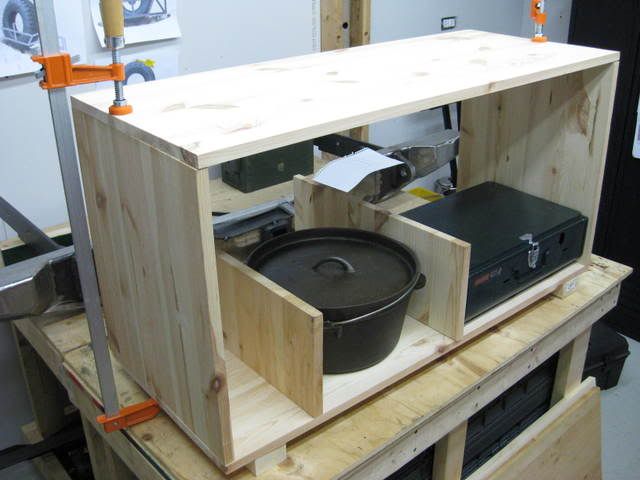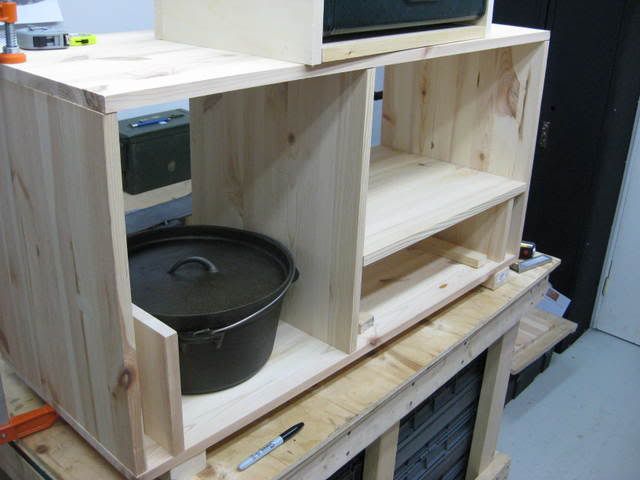 A removable shelf for the Coleman stove, the shelf will hang on the patrol box side, removable, storing in the Patrol Box for transport and storage... a shelf on the other end will accommodate toilet paper and paper towel roles, same self concept but flipped upside down, with a removable dowel to hang the paper roles...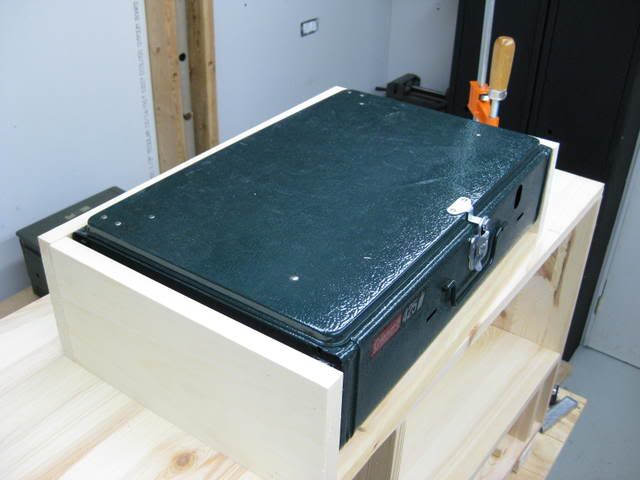 This is the style of handle I'll be using on the sides of the Patrol Box. possibly 2 on each end.....
I'll update this thread as I go along.