2022 Ram Power Wagon
$97K
Located ins SLC, UT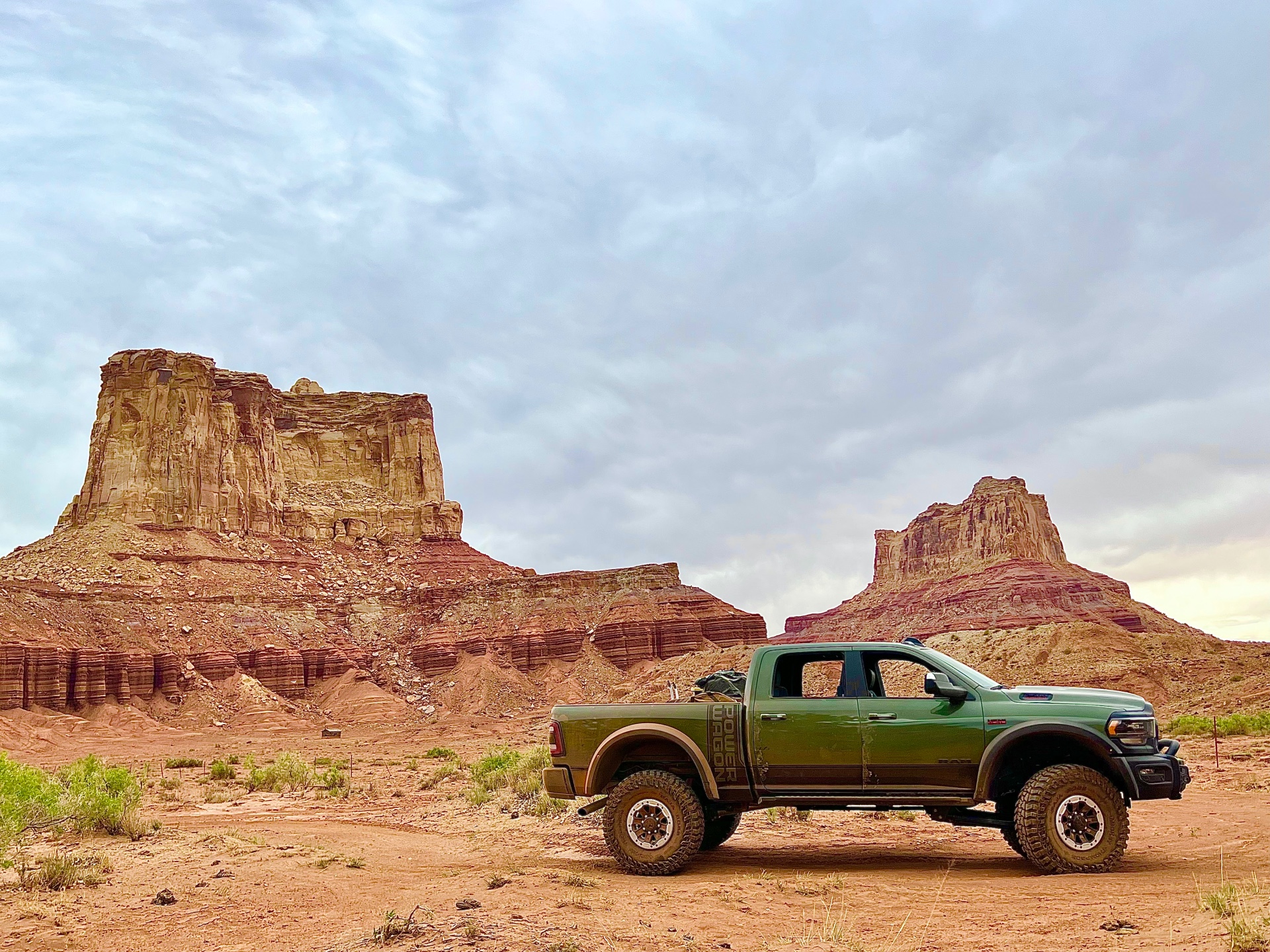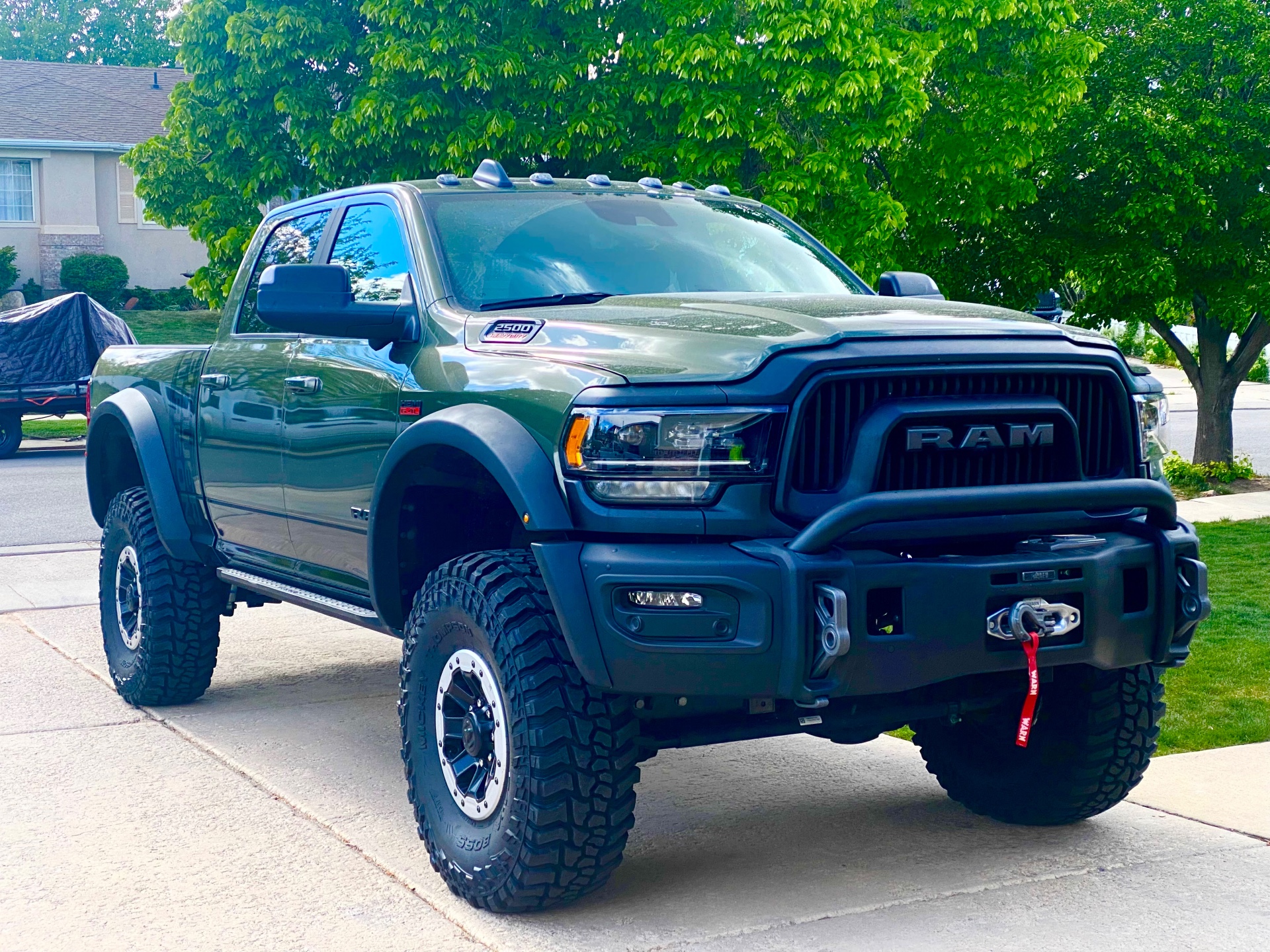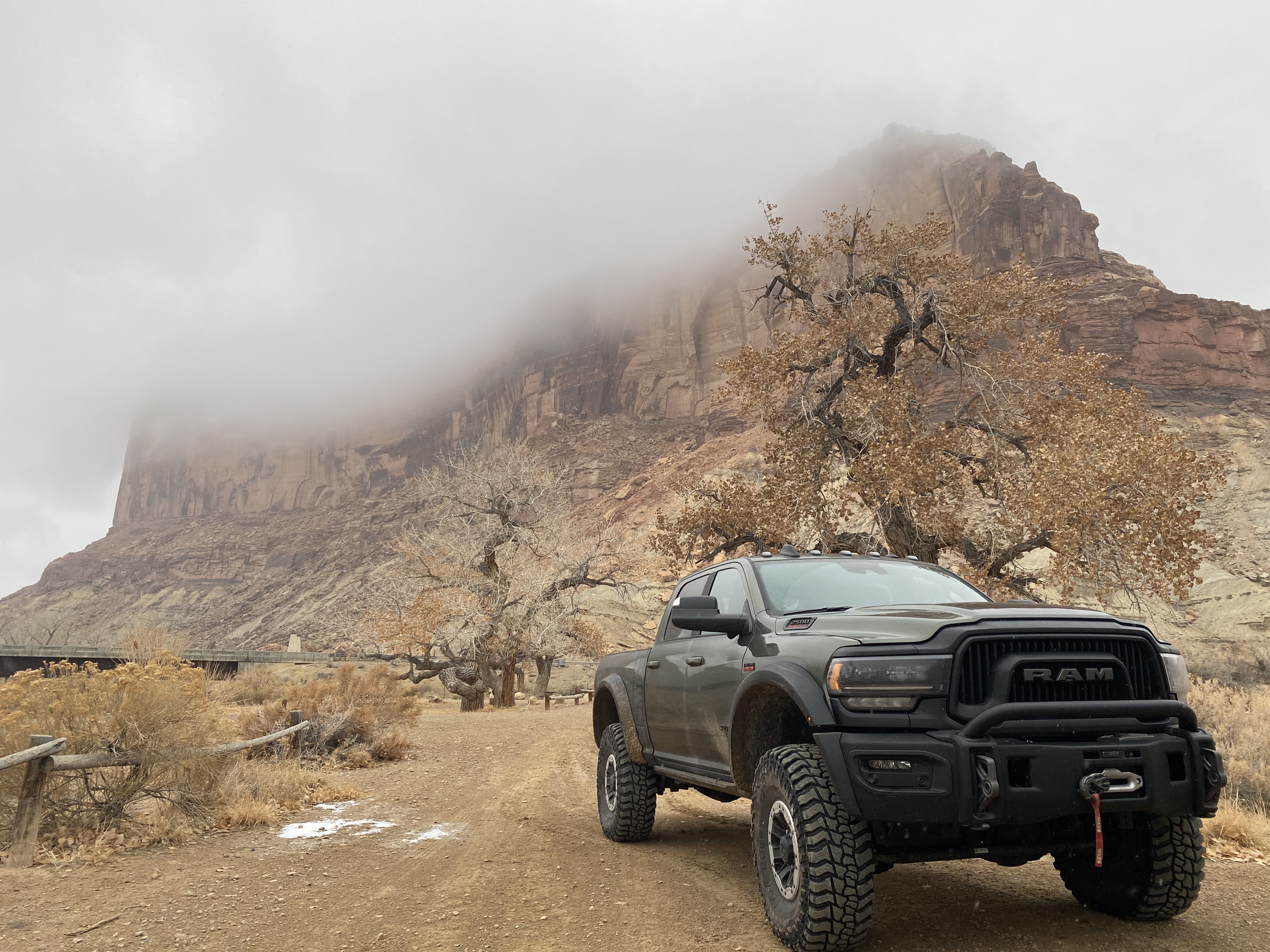 Highlights:
-Level 3 trim package with every available option.
-Offroad package
-Towing and technology package
-Front and Rear Lockers
-Electronic sway-bar disconnect
-Beadlock ready wheels
-Rock sliders
-40" Mickey Thompson Baja Boss MT tires
-16,500 Lb winch with synthetic line
-AEV dual sport suspension
-AEV Highmark flares
-AEV front bumper
-410 Horsepower
-429 LB FT of torque
-ZF 8 speed transmission
-Dual battery system
-Switch Pro 8100 controller
-ARB twin air compressor
-Abel Components nanny kill switch
To duplicate this build would cost you $120K!
Here is more detail for the truck:
2022 Ram Powerwagon with the top of the line trim package. The truck was built with comfort and Offroad capability at the top of the priority list.
What makes a PowerWagon special? All powerWagons include the following:
-6.4L Hemi producing 410HP and 429 LB. FT. Of torque. They also come with the amazing ZF 8 speed transmission
-approximately 2" of lift compared to other Ram 2500. This is accomplished with a longer coil spring.
-softer suspension. This is because there are coil springs on all 4 corners and they are a much lighter sprig rate than the other Ram 2500. Although this does reduce payload capacity it greatly improves truck flexibility, and therefore Offroad comfort and capability.
-Electronic sway-bar disconnect. With a push of a button the front sway bar will disconnect allowing you to feel stable on the freeway but flexible with Offroad.
-Front and Rear axle electric lockers. If you have never experienced having the advantage of a locker then it's hard to explain just how miraculous they are. Most people are not lucky enough to have a locker in the rear, let alone one in the front! This combination makes traction available anywhere you can get 1 tire to touch the ground.
-A warn 12k LB. winch comes integrated Into the front bumper, and is covered under the factory warranty.
Options:
-Level 3 trim package. This is a $9545 package that was a new option for 2022, it was made to get next level of luxury. It includes:
12" Uconnect touch screen
17 speaker Harmon Kardon premium sound system and subwoofer
Premium Leather interior with heated and cooled bucket seats up front and heated bench seat in back
Full leather center console with map pockets and premium overhead console.
115-Volt Auxiliary Power-Outlet w/400 Watt Inverter
2nd-Row In-Floor Storage Bins
Automatic High-Beam Headlamp-Control. These automatically switch between high/low beams of oncoming light is detected.
Bi-function Led projector headlights that turn with the steering wheel to give a better view around corners.
Mirror-Mounted Auxiliary Reverse Lamps. These shine bright lights down the sides of the truck so you can see your surrounding through the side mirrors even at night.
Body-Color Door Handles
Electronic Shift-On-The-Fly Transfer Case
Power adjustable Exterior Mirrors with Memory including blind spot mirrors and folding tow-mirrors.
Accent Lighting throughout interior
8-Way Power-Adjustable Front Passenger Seat to match driver seat.
Power Wagon Vertical Bar Grille
Heated Steering Wheel gets so hot I have to turn it off after a few minutes.
Aluminum Litho w/Black Trim Instrument Panel Bezels
"Power Wagon" Instrument Panel Badge, decals, and stitching
Luxury Door Trim Panel
Power Adjustable Pedals with Memory
Premium Overhead Console
Rain-Sensitive Windshield Wipers
Remote-Proximity Keyless-Entry
Remote-Start System
Remote Tailgate-Release
-Offroad package.
bead-lock ready wheels
factory rock sliders under the cab.
-Towing & Technology group.
Blind spot detection
Cross path detection while backing up
Automatic trailer detection
Rear view mirror converts to a camera display at the touch of a button
Heated mirrors
360° view camera system
Trailer reverse guidance
-Trailer 360°camera package. The truck comes pre-wired to display auxiliary cameras on the 12" display. 4 auxiliary cameras can be mounted on all sides of a trailer to give a Birds Eye view around the trailer.
-Bed utility group. Provides led lighting in the bed, a fold down step, and sprayed in bed liner
Although the Powerwagon is already the most capable platform available in stock form, it did have room for improvement.
Modifications:
-AEV's dual sport suspension kit was installed which pushes the axle foreword 1.6" and provides 3" of lift. This kit in combination with AEV's cutout fender flares makes it possible to clear 40" tires even while fully flexed. The Powerwagon's factory springs are retained leaving the ride feeling exactly like stock. These springs are much softer than other ram trim levels which allow the truck to flex very easily while Offroad.
-40" x 13.5" R17 Mickey Thompson Baja Boss MT provide all the extra ground clearance needed to get a truck this size to the places you want to go. The tires are mounted onto Rams optional bead-lock ready offroad wheels. These wheels also have a nice design that wraps around the valve stem keeping it from getting damaged on the trail.
-AEV's front bumper proves a much better approach angle for getting over those tougher obstacles. It allows seamless integrates with the wider stance that the cutout flares provide. The bumper also creates the space needed to fit a 16.k winch.
-Warn 16.5ti winch with synthetic rope. This truck is BIG so its winch obviously needed an improvement over the stock 12k capacity model. With a truck of this size and a plan to be loaded down with gear, you can never underestimate the need for more capacity. That winch capacity is also increased by way of a separate house battery. A 200A solenoid is wired so the two batteries can be run in parallel while winching. This ensures the massive winch never gets starved for power.
-The electrical system in this truck has been carefully thought out to ensure it can support any future needs or changes. All electrical connections and wiring is of extremely high quality to ensure there is never a failure while out in the wilderness. The truck was optioned with dual alternators rated at 380A. The power is distributed to a house battery through a RedArc DC/DC charger. The house battery distributes power to accessories through a SwitchPro 8100 and a Blue-sea fuse block. All large cable have lugs that were crimped, adhesive lined heat shrink, as well as braided loom. All plug type connections were made with Deutsch style pins before also being wrapped in adhesive lined heat shrink and braided loom. Everything is properly fused with high quality heavy duty fuses.
-The ARB twin air compressor is hard mounted to the frame rail under the passenger side. This makes refilling those 40" tires as painless as possible after airing down for a weekend I the backcountry. I found that having an onboard air compressor is a real game changer. We use it just as often on others peoples cars, at the bike park, motocross track, or even the basketball court.
-Modern vehicles have amazing traction control devices, but sometimes you just need to turn them off. I quickly realized that even by 'turning off' traction control it still would cut throttle when the tires spin. This leads to major problems when in situations like deep sand or snow! The fix is a nanny kill switch made by Abel Components. With the push of a button it allows the truck to completely ignore all traction control restrictions so the tires can spin at full speed when needed.
This truck is not daily driven, but is still used frequently. The mileage will vary from what's posted but not by much.