Time for another update. Not long now until the final update as I am nearing completion!
I finished all the wiring and working on the propane lines and made sure everything was in working order (I still have to install the CO/Propane alarm).
Then, Friday, my sister, mom and I decided to tackle covering the cushions. We came up with a pretty easy method that had us only having to sew the corners.
After my sister sewed all the covers, I had the task of fitting them to the cushions. An electric staple gun, some tacks and some time (about 5 hours) and I was finished.
Here I am attaching the vinyl to the back of the seat cushion after stapling the upholstery on.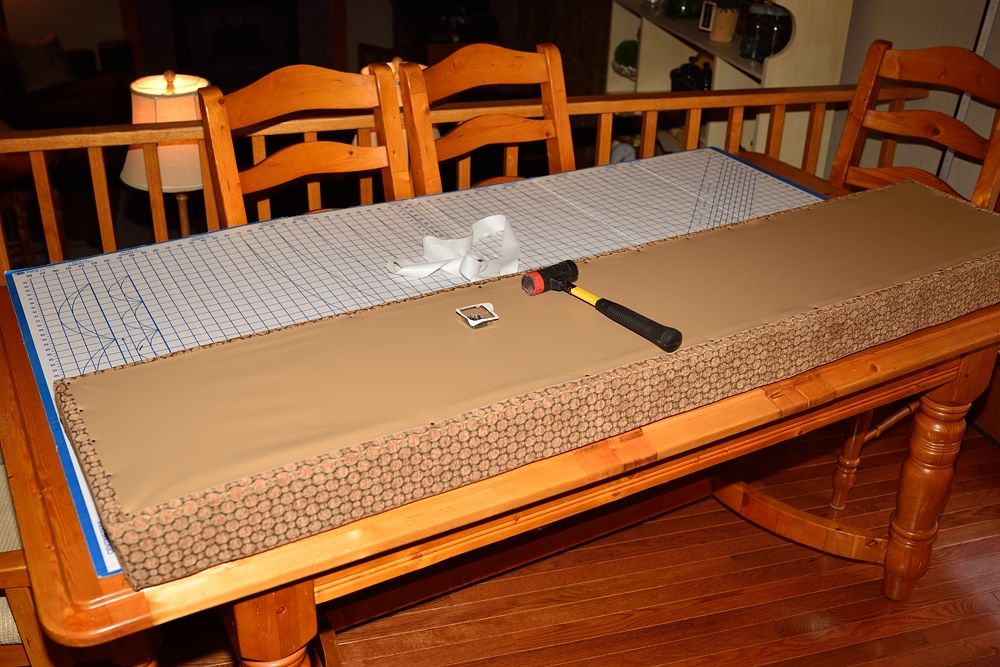 After the vinyl was tacked on, I reattached all the brackets and supports.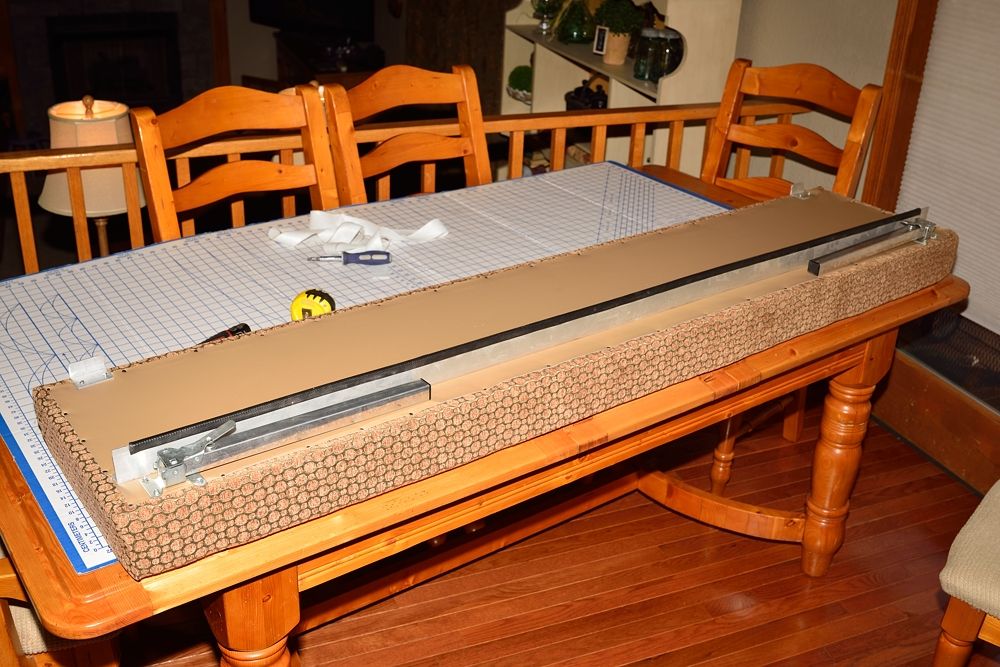 The completed cushion (6 more to go after this one)
After finishing the upholstery, I installed all the cushions and cleaned up the camper a little for some photos. The newly upholstered seating really makes the camper feel more complete. I still have a few odds and ends to finish up, like the cabinet drawers and doors as well as a little trim work. I could get that done next week, but for now, the camper is completely usable.
The upholstery looks different when the light hits it different ways. The background color is slightly shiny, so the camera flash makes it seem much lighter than it really is.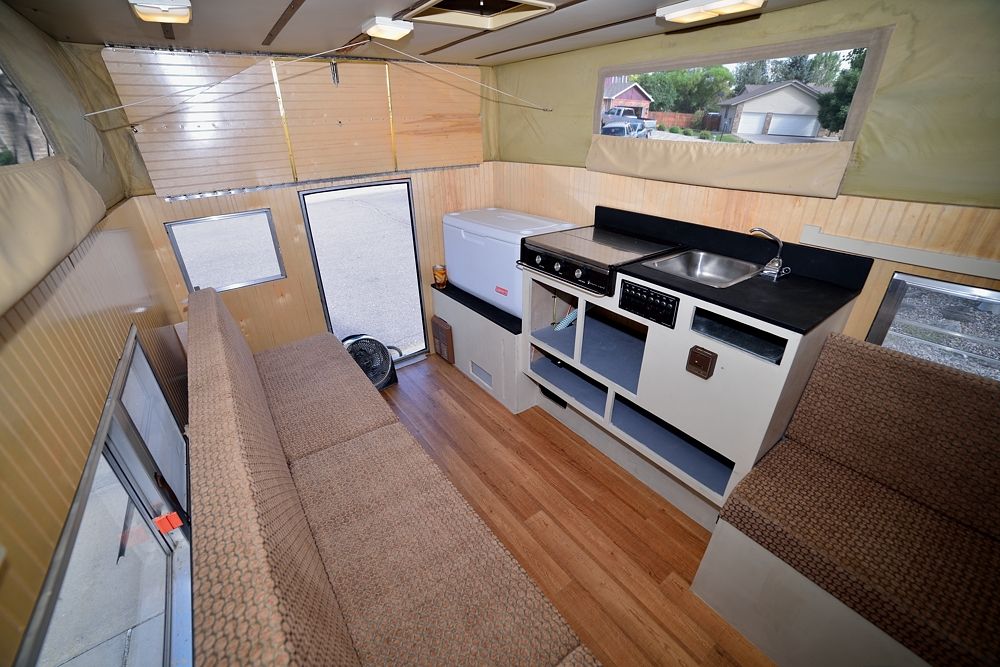 With the queen sized bed pulled out.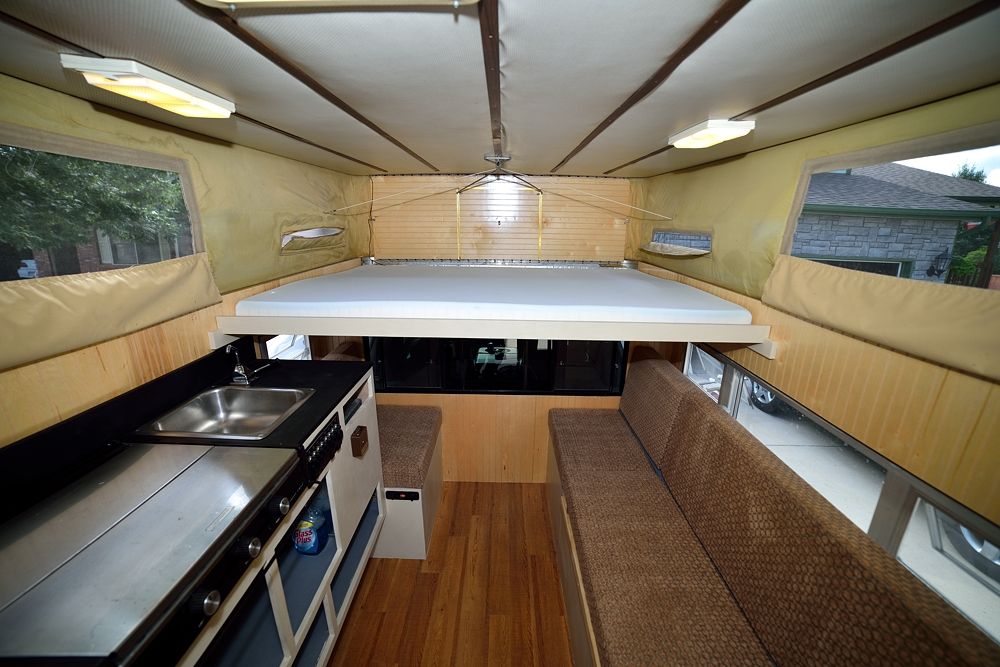 And with the bench seat back converted to a twin sized bed.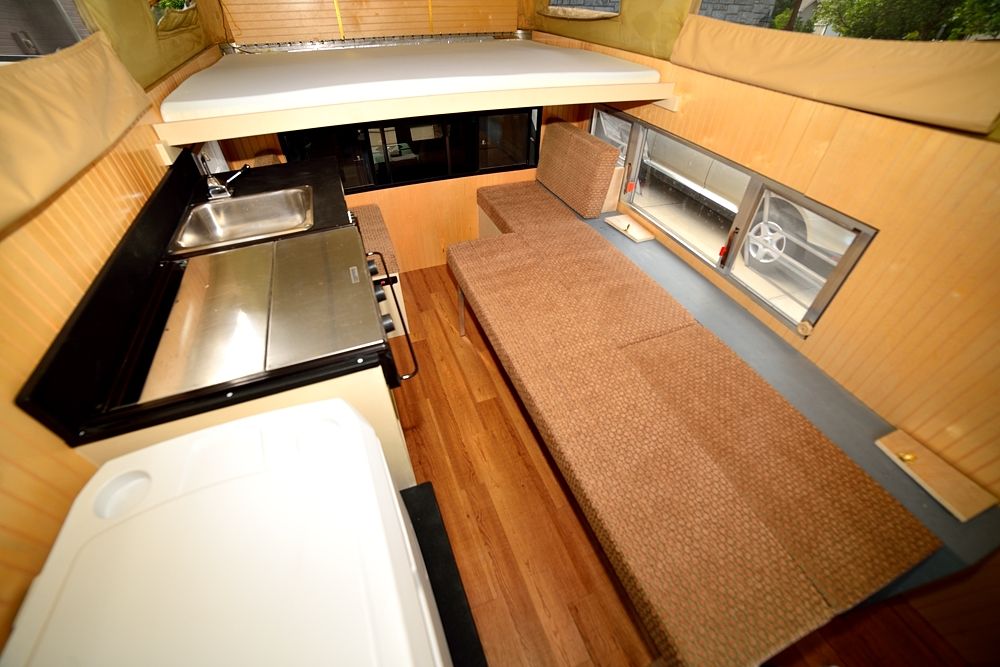 That's it for now. Like I said earlier, I have a few small odds and ends to finish up, but it is near complete now. I'm sure I'll be changing things / adding things here and there once I take it out a few times and see what I need to do differently.
I'm liking the way it's turned out so far though.