***SOLD*** Meet "Neely," built steely and super clean. Designed and done with my own brain and hands. I am a professionally licensed mechanical engineer.
Neely is ready for work and play, on and off road. This 2017 TRD Off Road includes a locking rear diff and Toyota's flagship Crawl Control and Multi-Terrain Select technologies. She is outfitted with a GoFastCamper on 6 foot bed, providing tons of room for securely storing your tools and toys. In the engine bay, a dual batteries setup with smart isolation is ready to help keep your cool pops frozen, re-charge your cameras, and brighten up your evening camp. Connect to the house battery in both the cab and the camper. Enjoy the comforts of heated seats, keyless entry, push button start, defrosting side mirrors, built in navigation, and auto lock tailgate. Enjoy the safety of blind spot monitoring, rear cross traffic alert, and back up sensors.
I have added a bit of extra steel while keeping the total vehicle weight below 4900 lbs: aftermarket skid plates protecting the front and transmission, front bumper with hidden Warn winch and bull bar, extended length stainless brake hoses, adjustable UCAs, higher payload leaf springs. Many more upgrades… a complete list is included below.
I bought her brand new when I had just finished my doctorate in Tennessee and was making a new start at Western dreams in Utah. I have taken excellent care of this rig, both mechanically and aesthetically! Garage parked for 5 years, driveway parked for the past one year. For 5 years I had rock sliders with filler plates protecting the rockers, so the body paint is also in excellent condition from the filler plates catching the gravel and dirt. Rock sliders not included (already sold).
Located in Salt Lake City.
$41,000 Or Best Offer.
Selling because the family is growing from 3 to 4. Open to trades for a 4 door truck without a GFC, ideally a newer GM half ton EcoTec V8.
TL/DR
2017 Tacoma TRD Off Road with $8500 in Upgrade Parts
GoFastCamper V2 with many nice extras (https://forum.gofastcampers.com/t/v2-camper-2016-tacoma-long-bed-slc-ut/18640)
86,400 miles. Single owner. Toyota packages included: Navigation, Technology, Premium (heated seats), Tow.
Fluids were replaced 14,000 miles ago (differentials, T-case, and transmission)
Tires and front brake pads were replaced 10,000 miles ago
Spark plugs were replaced at 20,000 miles ago
GFC build spot #998. Includes locks on the tent cam latches. Tent side doors. Glass windows. Mantis claw ladder. Two roof bars, beefy 3" x 1.5" solid aluminum extrusion. Interior lighting connected to the house battery. I taped and caulked underneath all three bed rail tops, to mitigate water and dust ingress. Added tailgate bulb seals.
Camper mattresses and covers and the tent fabric are like new. I have only camped a few times total in it, not at all since the mattress upgrade (+1" memory foam).
Approx curb weight 4840 lbs as built. GVWR 5600 lbs.
Height 6 ft 10.5 in with cross bars on the camper platform and with the bed empty
I get 19-20 MPG cruising around conservatively at 5000 ft elevation
Upgrades to the truck:
ARB OME suspension swap: 3'' front 2'' rear lift. 886 coil, 90000 shock. Dakar leaf pack medium, rebuilt 4 months ago. New hardware with leaf pack rebuild. Fresh lube on PU bushings and extended length heads on the center pins to add a shim for correcting Toyota's driver side lean.
Stainless steel extended length flex brake lines, front +1'' and rear +4''
SPC Light Racing upper control arms adjustable, 2 years old
U-bolt flip kit with plate kickouts to accept airbags (I just never did set up with airbags)
Wheeler's Offroad Superbumps, front and rear
4runner Trail aluminum alloy 17'' wheels
BFG KO2 All Terrains - Class C for smoother ride quality and better gas mileage
Full size spare: matching Trail wheel with BFG KO2
ATH bed corner stiffener brackets
Mobtown Offroad IFS skid
Mobtown Offroad trans mid skid
SSO slimline hybrid front bumper
Warn winch VR-10 with synthetic rope
300Amp MRBF protection on the winch
SDHQ battery terminal upgrade
Tailgate auto lock Pop-N-Lock
Dual battery kit that uses Off Grid Engineering aluminum welded trays
Two Northstar AGM35 starter and house batteries, same battery for matched impedance while charging. AGM is best choice for inside engine bay.
BlueSea Systems ACR 7622 with manual control override
Three sockets 12V in the bed, connected to house battery
One added 12V socket in the cab, connected to house battery
Alternator set to charge AGM batteries at 14.5 Vdc for longer battery life
OVTune engine tuning, 87 Octane
It would be a simple project to add solar if you so desired. The house battery is in the engine bay. It's an AGM battery, as is the starter battery. So, just pick a solar panel charger that lets you adjust the setpoint voltage to AGM mode (typically 14.5 Vdc). Plugs in the bed are hot always, connected to the house battery. The roof rack is conventional 15 series t-slotted extrusion, so there are plenty of hardware options to mount solar panels to the platform cross bars. You could mount the charger in a cleanly hidden way behind the wind fairing. I left some extra length of material to the fairing mount brackets, to accommodate future electrical mounting. After mounting a solar charger, run one pair of power wires, straight down to the box frame, passenger side, and then horizontally forward toward the engine bay.
There is also the DC to AC inverter 400W that many TRD Tacomas come with from the factory. I have used that to grind coffee beans and to make fresh pesto sauce.
Related product links:
https://gofastcampers.com/
https://aloffroadusa.com/collection...o-crossbars-gfc-camper?variant=40946753044619
https://8020.net/1530.html
https://www.offgrid4x4.com/collecti...acoma-trd-offroad-trd-pro-dual-battery-system
https://www.headstrongoffroad.com/store/p318/Complete_Old_Man_Emu_Kit_w/_Dakar_Leaf_Pack_-_2016__Tacoma_(OME16TACO-DAKAR).html
https://www.headstrongoffroad.com/store/p127/24"_SS_Extended_Length_Rear_Brake_Lines_(PAIR)_-_05__Tacoma_-_HSO24RBL.html
https://wheelersoffroad.com/shop-by...pper-control-arm-set-for-05-tacoma-25470.html
https://wheelersoffroad.com/shopbyv...rear-u-bolt-flip-kit-set-for-2005-tacoma.html
https://www.southernstyleoffroad.com/product/2016-tacoma-slimline-hybrid-bumper-3/
https://www.warn.com/vr10s-winch-96815
https://sdhqoffroad.com/products/sdhq-built-complete-billet-battery-terminal-kit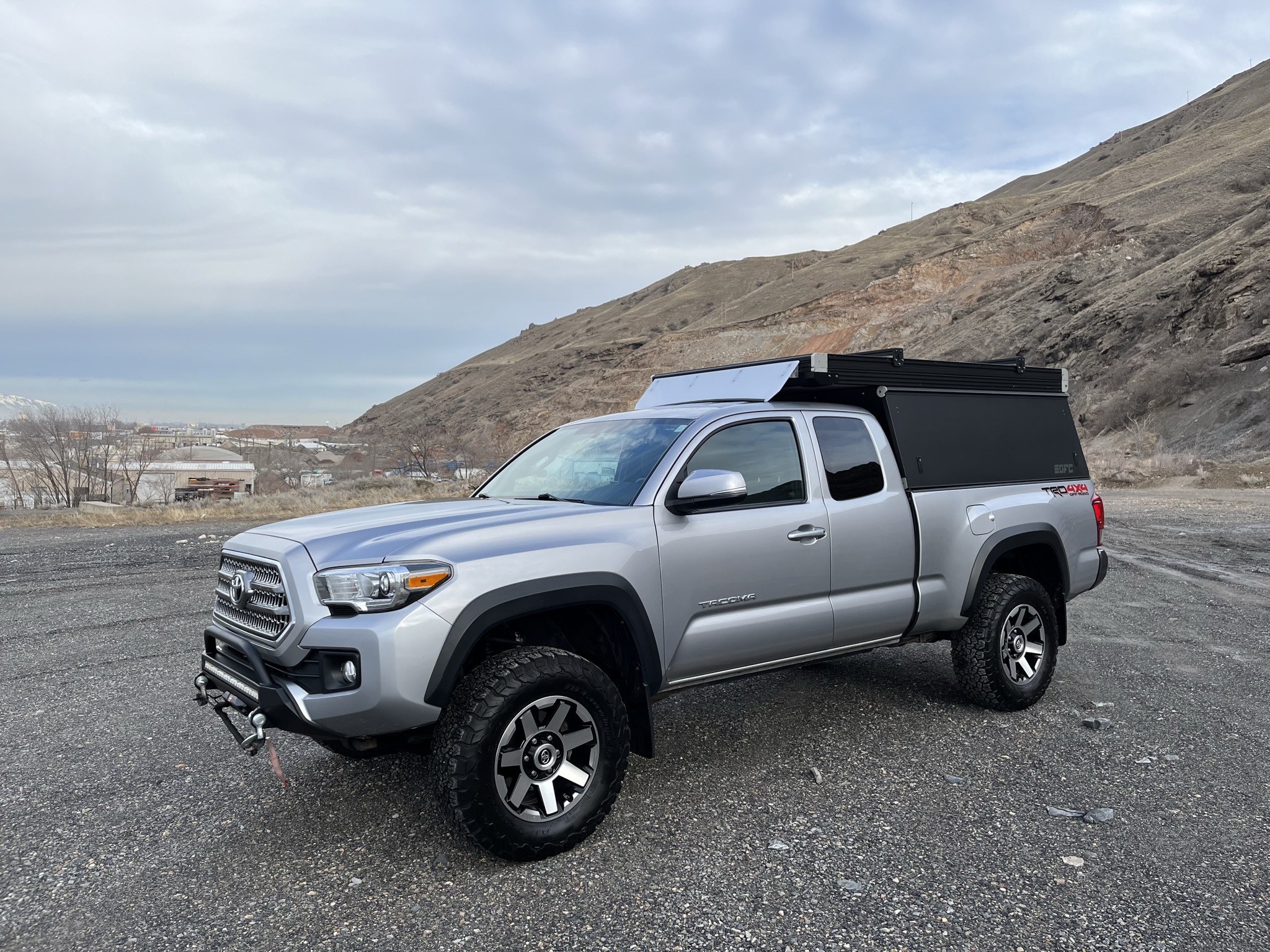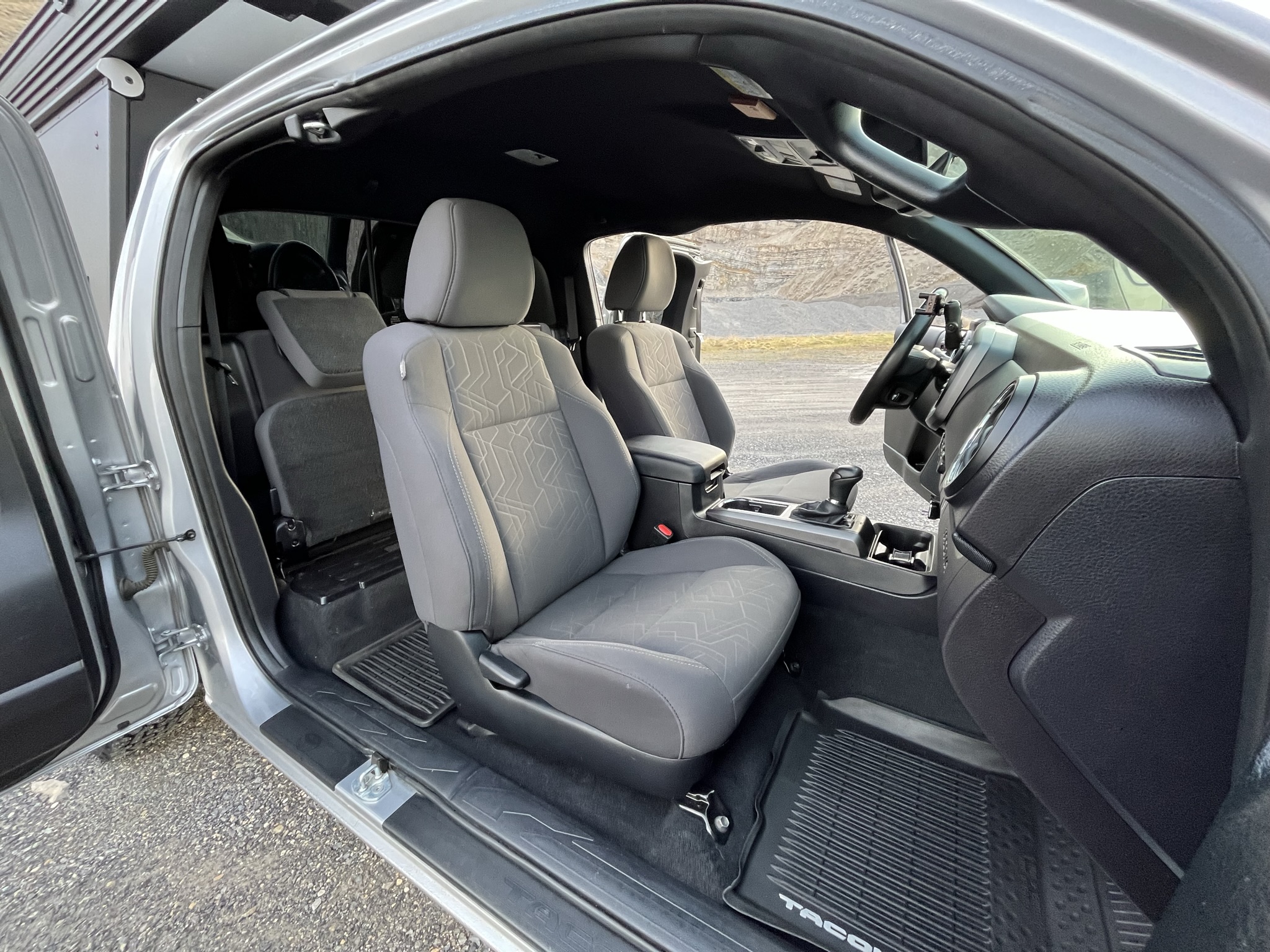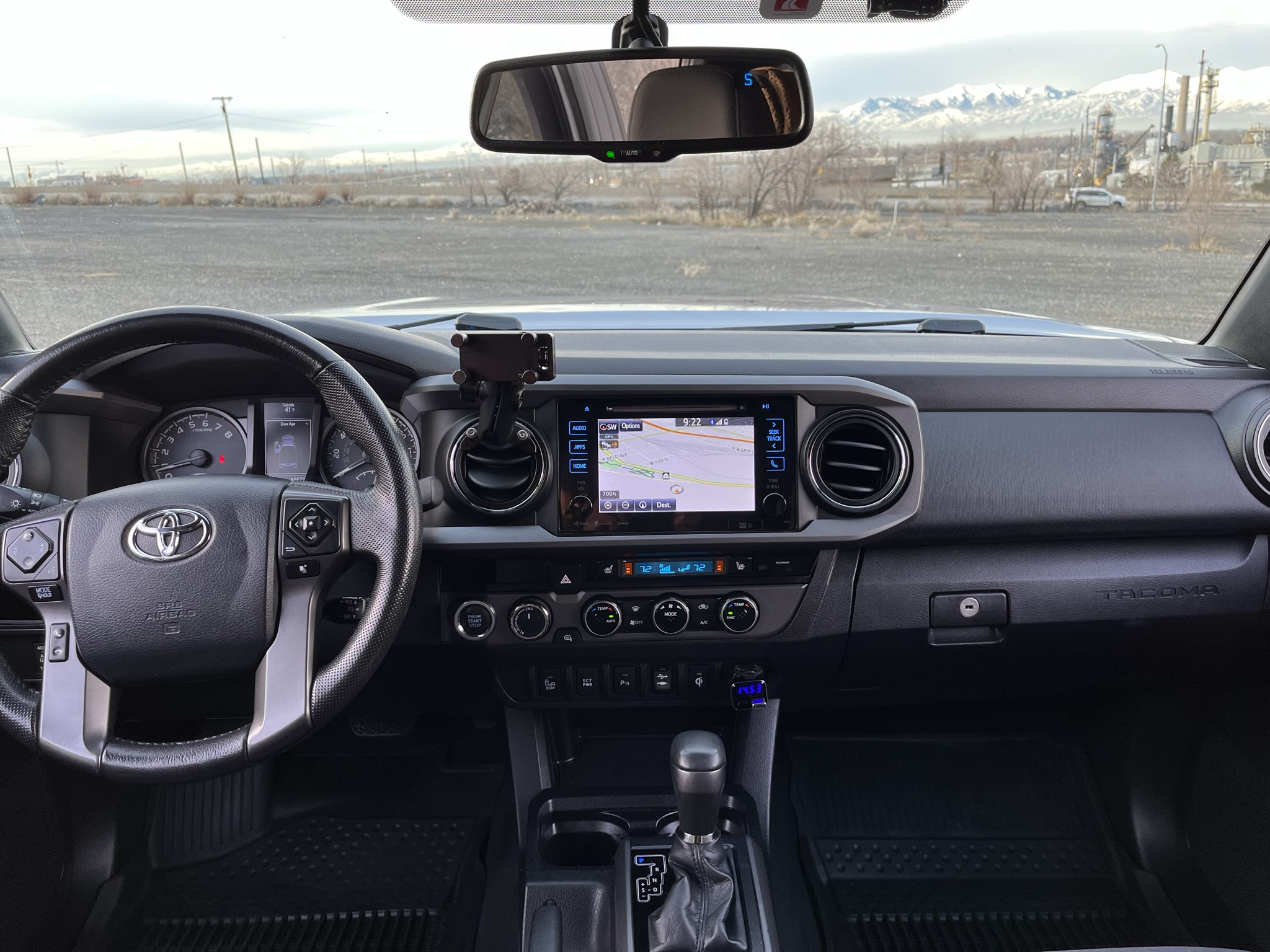 Last edited: