It's only 12" square and 3 1/2" thick but it holds a surprising amount. In this first photo, 4 32-oz. drink bottles plus 4 cold packs.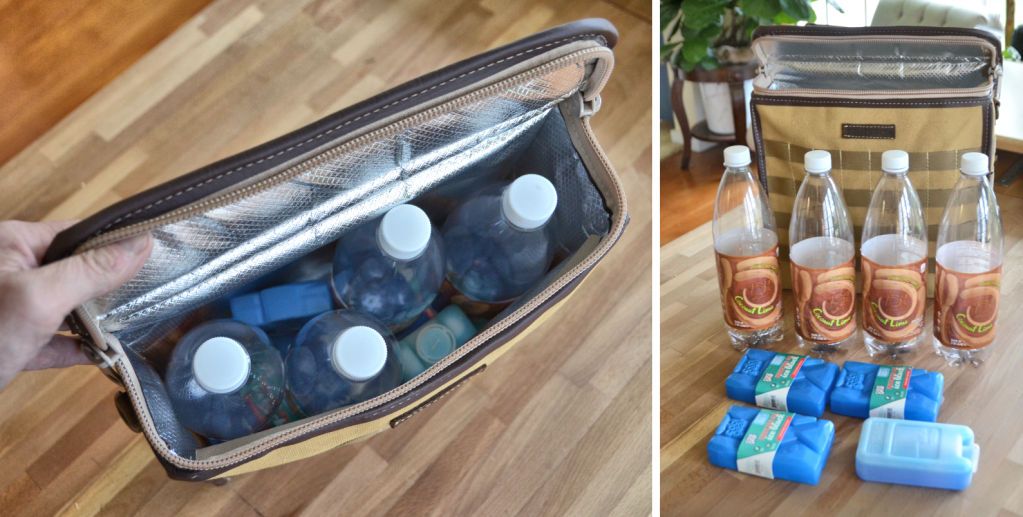 And in this photo, 4 20-oz. Diet Coke bottles plus a couple of larger water bottles and the same 4 cold packs.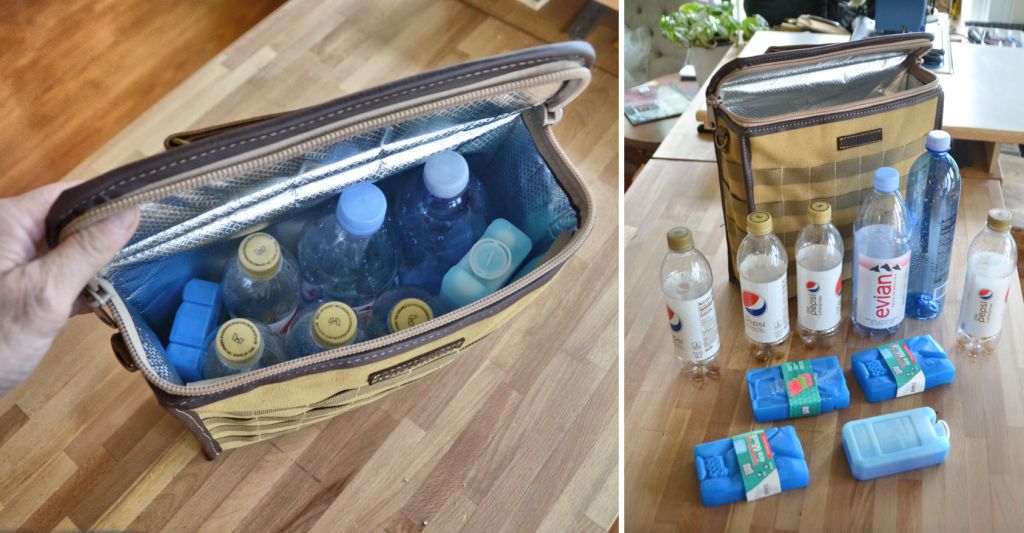 I think this one will be handy on the trail and on the road.