I know you posted this 6 years ago (I'm reading my way through the UM thread to learn everything I can). What storage solutions did you land on? The smitybilt product you linked to is interesting although I worry it might not play well with the UM headliner (I don't have one yet). I'm working on creating my own maximum storage solution now by essentially adding molle everywhere I can (sun visor, seat backs, headrest backs) as well as those jk gama bags on one side of the roll bar and superee bags on the forward side. I'm also working on a molle and bag solution on the ceiling of the trunk area that won't interfere with visibility. I would love to learn what you came up with!
On one of my visits to their San Diego facility, I had a look with Kris at my overhead MOLLE system and he mentioned that "most of them" have interfere issues in some way but it looked like mine wouldn't have any: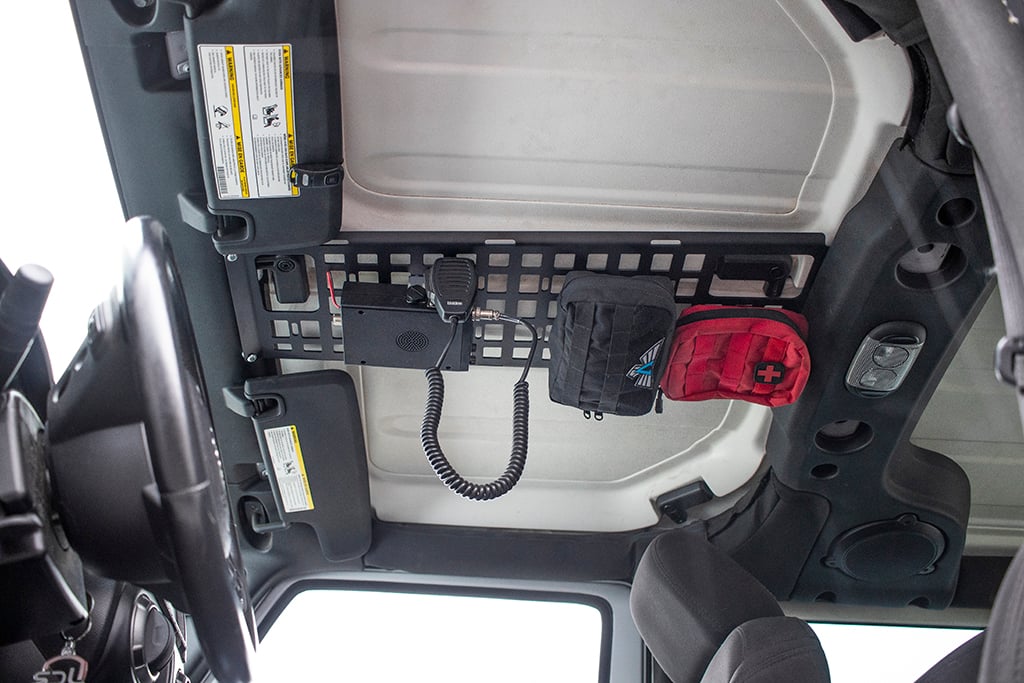 Jeep Bumpers, Sliders, Armor, & Accessories | #BuiltForWhatever
This one drops quite a bit for the spod type systems and I haven't had any issues with interference except occasionally with my head if I'm jumping back in the jeep quickly and don't slow down. Driving and jostling on the trails side to side isn't an issue. I'm 6FT. My brother is 6 3. No issues for with of us.
When is your delivery date?
I'm excited, I'm over the half way point finally and should get it sometime in March hopefully.