Relocated Backup Camera 3-10-2018
Almost two years ago I had my rear ARB bumper installed, and the shop moved the backup camera to the spare tires center cap.
Although it was a great spot to see everything centered behind me, the camera became useless once I installed my Maxtrax on the spare tire hanger for them.
This morning I finally got around to relocating the camera which I should have done a long time ago.
There really is not a good spot to get the camera centered again, so I opted to have it off to the side on the BajaRacks ladder mount.
I could mount it lower and get a better field of view by mounting it underneath the rear lip of the ARB bumper, but then I take a chance of it ripping off while exploring trails where I like to go.
This will work for now where I have it, but in the future I may monkey around and see if I can get it centered and lower.
Rig is filthy, needs a bath badly.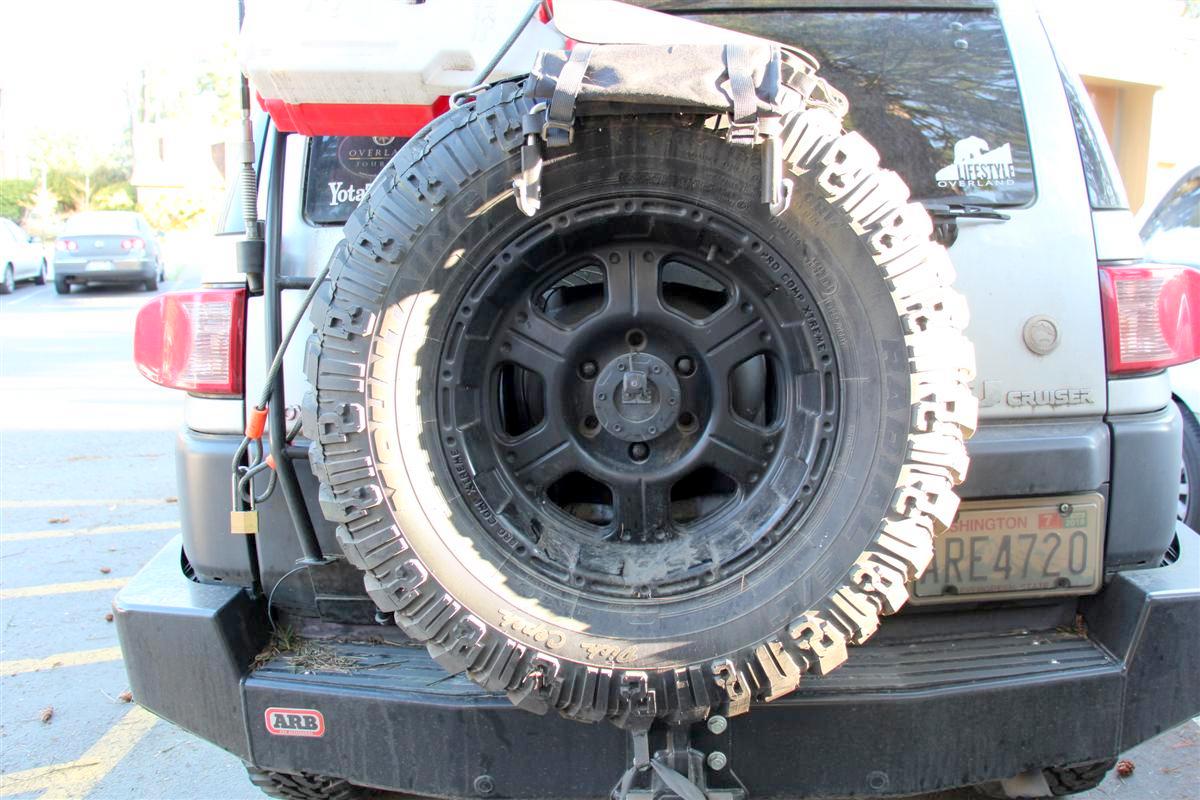 Camera on the wheels center cap, not a good place for it, because if I had to use the spare tire, the camera would have to be unscrewed from the cap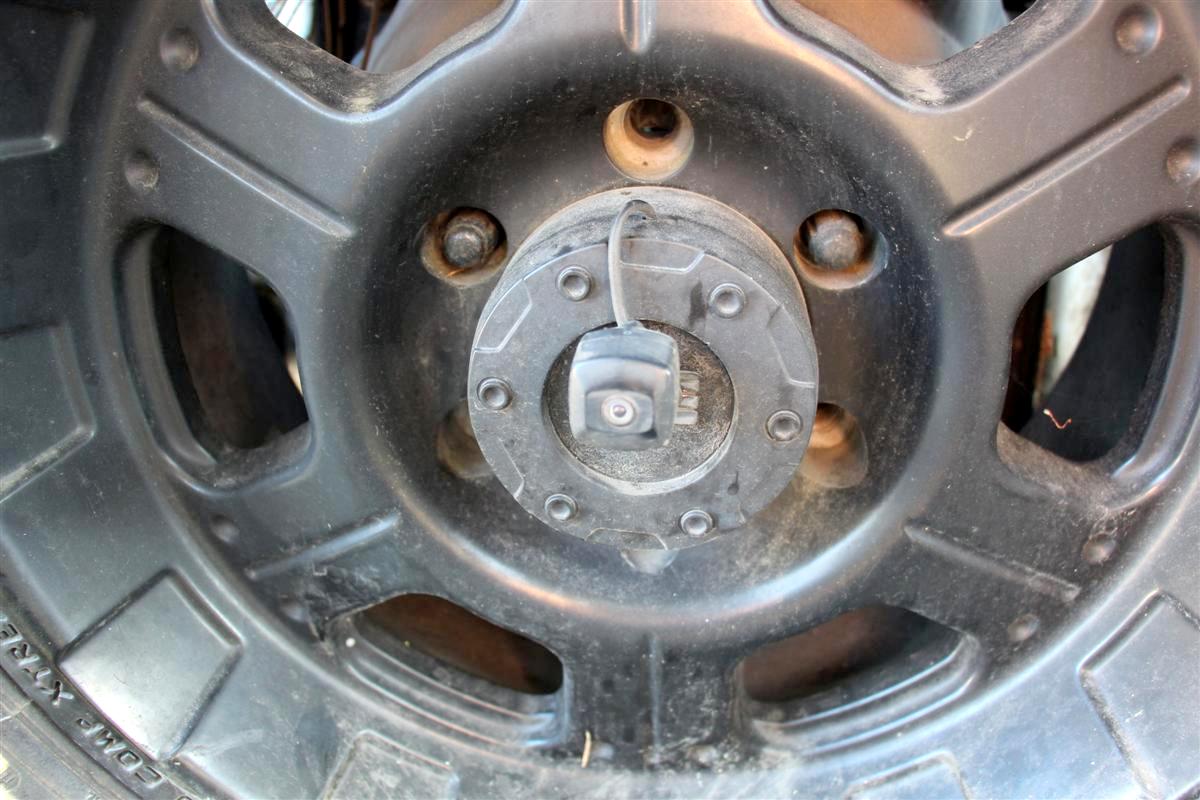 Closeup of the center cap and camera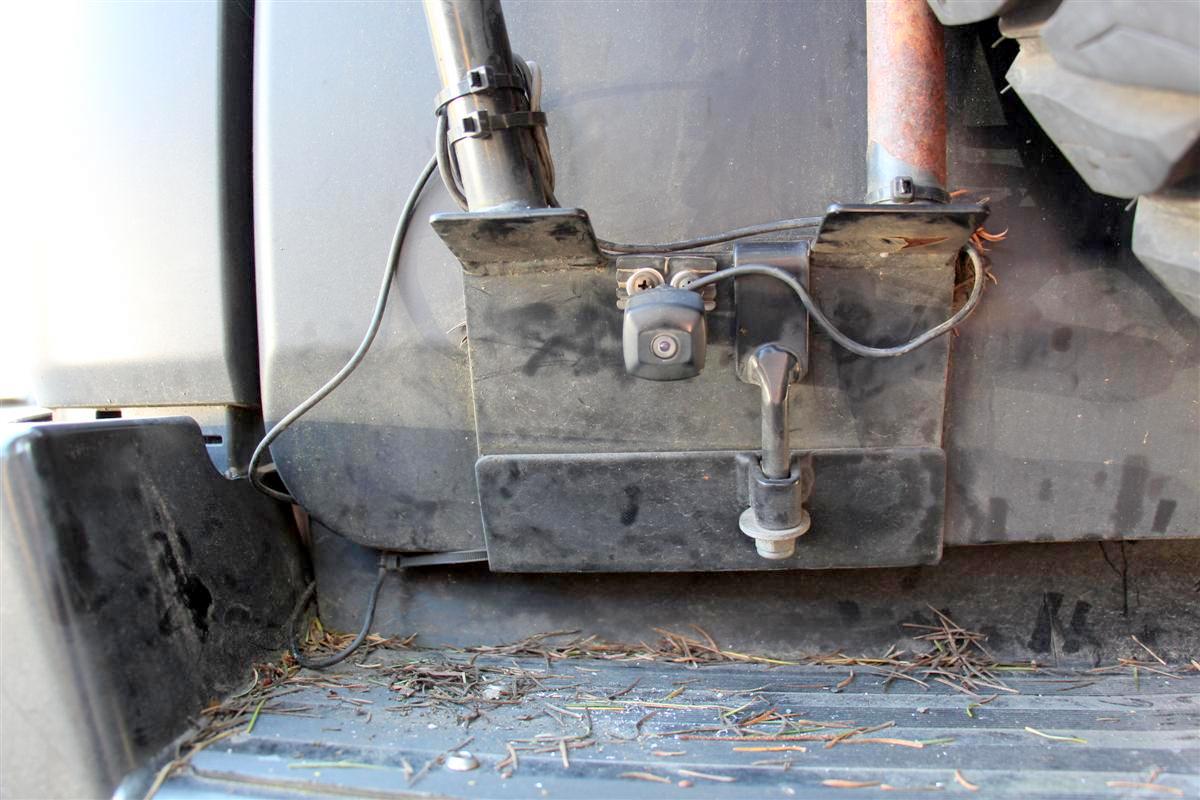 Camera in its new place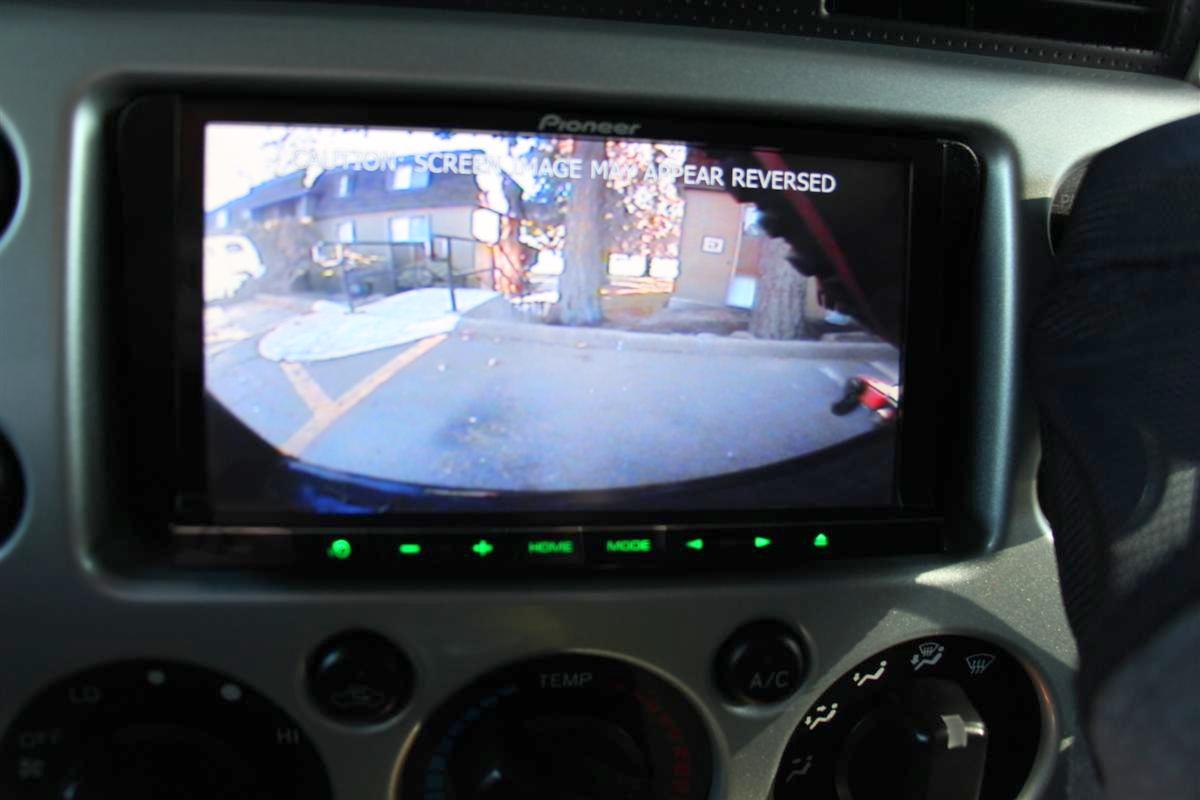 Screenshot on the Pioneer stereo, image is reversed, will have to see if there is an option to fix that in the settings